Colombian budget carrier Viva Air has suspended operations, citing regulatory hold-ups regarding its efforts to form a tie-up with Avianca.
While it says the suspension is "temporary", Viva Air states that the link-up with Avianca was the "only possibility" for continuing its flights and meeting its commitments.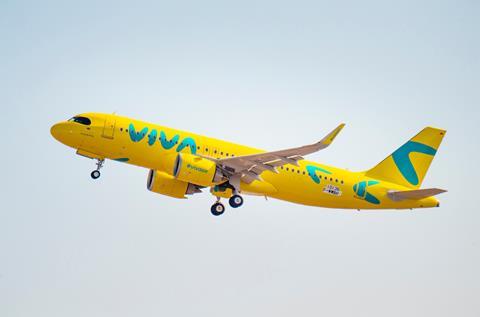 "We inform passengers with current Viva flights that we will not be able to honour their travel plans," it adds.
"We will inform them in a timely manner of the steps to take following this decision."
Viva Air attributes the decision to the "lack of timely definition" over the proposed merger of Avianca with Viva Air and Viva Air Peru.
Colombian air transport regulator Aeronautica Civil formally disclosed the latest plan to integrate the operators on 24 January, and published a notice inviting parties, within 10 business days, to submit useful information to analyse the tie-up.
Within this period it received communications from several companies including Aerolineas Argentinas, LATAM, JetSmart, Ultra Air and Wingo.
Under competition law the Colombian regulator must decide within 30 days whether to allow a tie-up – if there are no substantial risks – or continue with the authorisation procedures.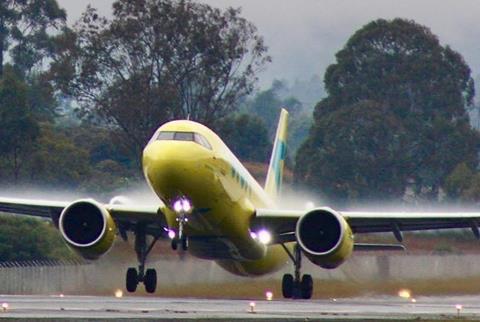 In a 17 February communication Aeronautica Civil stated that it would continue with the procedure, and set out a 15-day schedule for the various parties to provide additional information.
Viva Air says the regulator's acknowledgement of these parties' interests will result in "further delays" to its plans to link up with stronger airlines, and has "forced" its decision to suspend services immediately.
It states that it will continue negotiation with creditors and work towards "preserving its ability to restart operations at a future date" – although this would still require regulatory approval of the proposed merger.
The carrier argues that it previously provided plenty of evidence to the Colombian government showing that its financial situation was "critical" and that it could only survive through the tie-up.
But it says it faced rejection of its original request, made in August last year, and further setbacks this year over procedural issues.
"[This latest] decision calls into question the future of low-cost air service in Colombia and jeopardises the jobs of more than 5,000 Colombians," it claims.