Russian outsize freight specialist Volga-Dnepr Group is preparing to undergo a restructuring to improve management efficiency across its business divisions.
Volga-Dnepr has revamped its board of directors and discussed a new strategy to transform the business into a "monocompany", it states.
This would "optimise" the group's operating divisions, it adds. Volga-Dnepr Group has three operators – the main outsize freight airline, its scheduled arm AirBridgeCargo, and carrier Atran.
Volga-Dnepr has yet to disclose full details of the overhaul but indicates that the operators would effectively act as a single company, and provide a "unified level of service" to customers.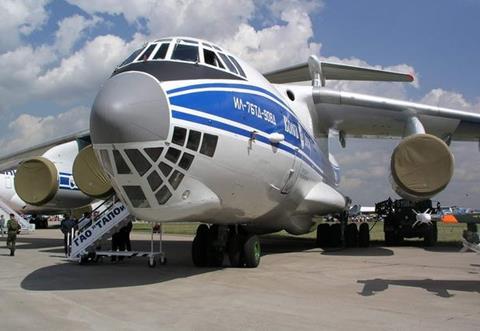 Its outsize freight arm uses a fleet of Antonov An-124s and Ilyushin Il-76s, while AirBridgeCargo has focused on Boeing 747 freighters, and Atran operates 737Fs.
The group had signalled restructuring plans last year but the coronavirus crisis has spurred a review of its activities, and discussions over its operating results during the first five months of 2020.
These discussions have focused on "pressing issues", it says, including relations with creditors and suppliers as well as customers.
"We've decided on the need for transformation," says chairman Alexei Isaikin, who co-owns the company, pointing out the "fundamental changes" that the crisis has forced upon the air transport business.
Former Aeroflot strategy chief Giorgio Callegari is part of the refreshed Volga-Dnepr board, which also includes entrepreneur Ruben Vardanyan, senior German politician Stanislaw Tillich, and management team development specialist Ella Sytnik.
Volga-Dnepr recently named Konstantin Vekshin as its commercial director, and overseeing centralisation will be a crucial part of his responsibilities.
Vekshin will "merge" various aspects of the sales operations and quality control for the three airlines, says the company.