Renowned investor Warren Buffett has dumped his stakes in four major US carriers, four years after joking that his firm Berkshire Hathaway was set to benefit from airlines' tendency to increase fares ahead of its shareholder events.
Buffett disclosed the decision to shareholders during Berkshire Hathaway's 2020 event on 2 May, confirming that it had sold its entire interest in American Airlines, Delta Air Lines, United Continental Holdings, and Southwest Airlines.
"The value of certain things have decreased," he said. "Our airline position was a mistake. Berkshire is worth less today because I took that position than if I hadn't."
Buffett said, by way of explanation, that the company was not "disappointed" in the way the businesses were being run.
But the air transport industry is reeling from the impact of the coronavirus outbreak, and US airlines have been turning in heavy first-quarter losses.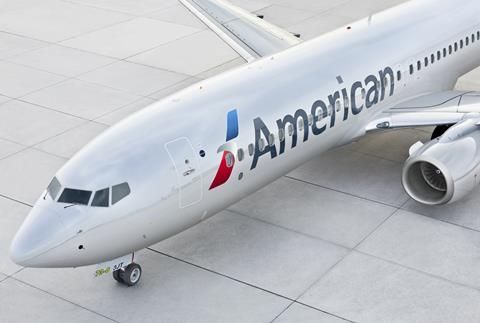 Berkshire Hathaway's last annual report put its shares in Delta, United Continental, and Southwest respectively at 11%, 8.7% and 9% while its stake in American Airlines was around 10%.
"We would have bought other airlines too, incidentally, but those were the four big ones," Buffett told shareholders.
"We put – whatever it was – 7 or 8 billion [dollars] into it and we did not take out anything like 7 or 8 billion, and that was my mistake.
"But it's always a problem if there are things on the lower levels of probabilities that happen sometimes. And it happened to the airlines and I'm the one who made the decision."
Regulatory filings show that Berkshire Hathaway bought additional Delta stock on 27 February, at around $45-47, but started selling substantial quantities at half this price, about $24, from 1 April.
These filings also show that the company started selling down Southwest Airlines shares at about $31-33 on 16 March. Southwest was trading at $29 on 1 May.
Speculation had emerged last year that Berkshire Hathaway might be prepared to acquire Southwest Airlines.
But Buffett has confirmed that the Berkshire Hathaway had sold its entire shareholding in all four US carriers, pointing out that the company is seldom interested in partial sales or trimming its interests.
"We like those airlines. But the world has changed for the airlines," he said. "I hope it corrects itself in a reasonably prompt way."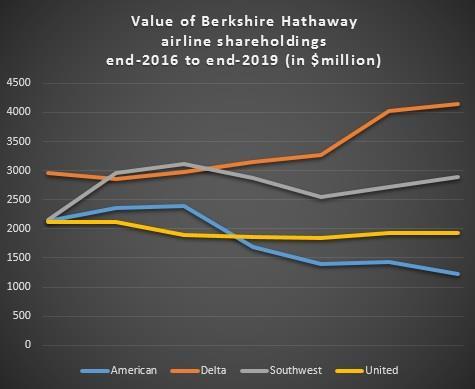 In the Berkshire Hathaway annual report Buffett had often warned shareholders planning to attend its "Berkshire weekend" meetings that airlines "sometimes jacked up prices" ahead of the event.
But in its 2016 report, after the company took the airline stakes, Buffett stated: "I must admit I have developed some tolerance, bordering on enthusiasm, for that practice now that Berkshire has made large investments in America's four major carriers."
Preliminary analysis by FlightGlobal estimates the value of Buffett's shareholdings in the four carriers would have been worth around $4.2 billion at the end of April.