US cargo carrier Western Global Airlines has outlined the setbacks which led to its entry to Chapter 11 bankruptcy protection, including a customer shift away from dedicated freighters, contrary to expectations, and the delayed recovery of Chinese activity.
Western Global has also been affected by high fuel prices attributed to the Ukrainian conflict, as well as pilot attrition and delays to selling a batch of engines.
The Florida-based carrier recently filed voluntarily for Chapter 11 protection in order to implement a restructuring plan.
Court filings from co-chief restructuring officer Roberto Del Genio detail the situation leading to the airline's financial predicament.
The filing says the pandemic led to a spike in e-commerce while mass fleet grounding limited the belly-hold capacity available on passenger aircraft.
It states that various players within the industry expressed a consensus that "over-reliance" on passenger aircraft to transport cargo – along with rapid growth of e-commerce and just-in-time delivery – had triggered a "structural shift" for cargo transport, away from passenger aircraft bellies to freighters. Freighters would serve as the primary method of air cargo transport and this would cause a shortage of cargo aircraft for the foreseeable future.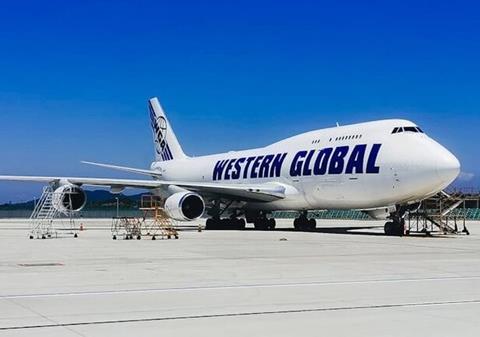 "This view was supported by a robust escalation of orders for new freighter aircraft, proliferation of new programmes converting passenger aircraft to freighters, freighter aircraft orders by the major ocean-shipping companies and passenger airlines, and long-term contracts for dedicated freighter lift by forwarders who had previously relied primarily on passenger airplane bellies," the filing adds.
Over three years affected by the pandemic, 2020-22, Western Global had respectively generated revenues of $373 million, $386 million and $427 million respectively. But higher costs associated with operating during the crisis – including crew hazard pay and route complexity – contributed to declining earnings of $197 million, $179 million and $100 million.
Western Global opted to invest heavily in the expansion and upgrade of its fleet over this period. The carrier uses Boeing 747 and MD-11 freighters, but placed orders for 777Fs.
But the filing states that belly hold capacity started returning to pre-crisis levels as pandemic restrictions lifted.
"Contrary to their previous indications, several of Western Global's customers began shifting more of their volumes to passenger airlines at the expense of traditional cargo airlines," it says.
Western Global had embarked on a long-term strategy to serve the Chinese market just before the pandemic, which initially proved successful.
But the filing says the nationwide shutdown of China in 2022-23, owing to a resurgence of the pandemic, had an "immediate and negative impact" on the airline's performance.
"The shutdown abruptly halted exports from China and contributed to the decision by three major Western Global customers to suspend their long-term contracts despite ongoing contracted obligations to use Western Global's services," it states.
Chinese exports have still not returned to pre-crisis levels, it adds, and softening demand in the air cargo industry has led Chinese customers to demand lower rates that would force Western Global to fly for them at a loss.
"Western Global also made large capital investments to support these long-term contracts, the profitability of which has been significantly impacted by the recent shutdown in China," the filing says.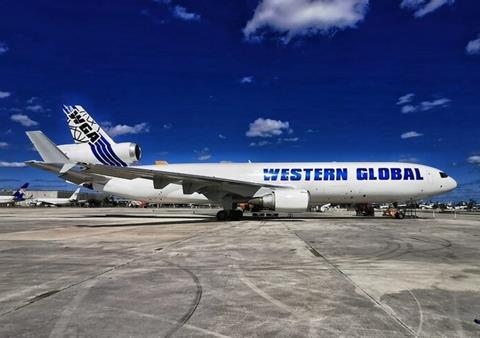 The airline has also been affected by the Ukrainian conflict, which has driven up fuel prices and led to long diversions around closed Russian airspace.
It says other factors have contributed to its financial state, including the attrition of pilots who have been lured back to passenger airlines – from where Western Global had recruited them during the pandemic – by offers against which Western Global "simply could not compete".
Del Genio's court filing also reveals that Western Global had been trying to sell a batch of 16 aircraft engines in a critical effort to improve liquidity. An initial agreement last year fell through and negotiations started with a different third party for a $26 million transaction.
"As market conditions continued to worsen in early 2023 without a foreseeable turnaround and Western Global's liquidity failed to improve, it became evident that, absent consummation of the engine sale or another source of immediate capital, Western Global would be unable to continue to operate," it says, describing the engine deal as the airline's "last option".
Chief executive Jim Neff subsequently purchased the engines as an interim measure, before selling them, at a loss, to the third party for $24 million.