Central European budget carrier Wizz Air's board has underlined its belief that chief executive Jozsef Varadi is vital to the airline's strategic development, after a substantial shareholder contingent opposed management remuneration proposals.
Over 25% of votes cast during a 2 August shareholders' meeting opposed Wizz Air's directors' remuneration policy and related amendments to the rules of the carrier's value-creation plan.
Wizz Air states that a committee reviewed the remuneration policy during its last fiscal year, and concluded that it had "broken down" and "no longer motivated management" or supported the company's strategy.
As a result the committee recommended changes to the policy regarding the value-creation plan, its senior leadership growth plan, plus long- and short-term incentive plans.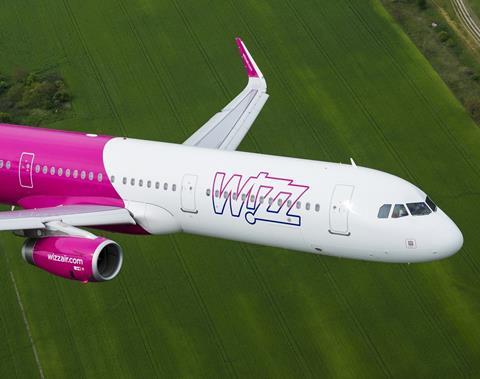 "Wizz Air has a unique and world class leader in [Jozsef Varadi], who has led the business through a period of strong growth since [its initial public offering] and, despite the recent external environment, has continued to create the strongest and one of the most profitable airlines in the world," the carrier told shareholders ahead of the meeting.
"The [committee] and the board believe his leadership is central to delivering Wizz Air's recovery in the coming years."
Wizz Air says its board notes the opposition lodged over the proposals during the shareholders' meeting – although it points out that the resolutions were still passed with 74% of votes cast.
It says the company has "engaged" with key shareholders, through "numerous" meetings and calls, in order to "understand their sentiment" with respect to the proposed remuneration policy changes – specifically those affecting the value-creation plan.
Wizz Air insists that the changes put forward are "in the best interests" of the company, its shareholders and other stakeholders.
"In the coming months, the board will continue to consult with major shareholders on remuneration and wider governance matters," it says.