Central European budget airline operator Wizz Air Holdings is to implement a plan to align its ownership structure to ensure it continues to meet European Union requirements once the UK's withdrawal from the EU is finalised on 1 January.
Wizz Air Holdings says that, if it does not take action, its shareholding structure means the company would be 80%-owned by non-qualifying investors on this date.
Under EU regulations the company must be majority-owned by EU interests. But UK shareholdings will no longer count as EU interests from 1 January, when the transition period for the UK's withdrawal ends.
Wizz Air Holdings is embarking on a "disenfranchisement" process, restricting certain shares held by non-qualifying investors in order to bring the overall level of non-qualifying ownership down to 49%, to meet the EU's legal threshold.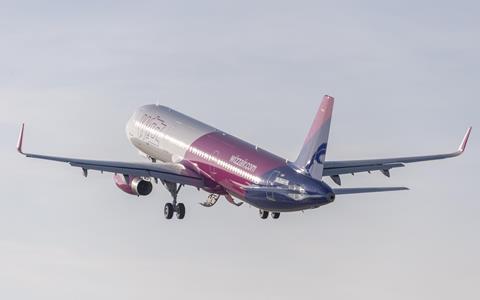 It has decided that the "fairest" method of implementing this disenfranchisement is to restrict the same proportion of shares for each non-qualifying investor – including those held by UK interests.
Wizz Air's issued capital comprises nearly 85.6 million ordinary shares.
The board says it has resolved to serve restricted-share notices on non-qualifying shareholders which means they will not be allowed to attend, speak at, or vote at any of the company's general meetings in respect of any restricted shareholding.
Wizz Air Holdings says it expects to serve such notices in respect of some 60% of the company's ordinary shares.
Holders of restricted shares will be able to lodge objections if they believe their shareholdings should not be treated as such.
The company, whose operating licence is issued by the Hungarian civil aviation regulator, says the measure will also "assist" its Wizz Air Hungary operation to meet the requirements for EU airline ownership necessary to maintain services between the EU and the UK.
Wizz Air Holdings has previously established a UK-based division, Wizz Air UK, which already meets the ownership criteria and will be unaffected by the disenfranchisement.
Ownership requirements for EU and UK airlines serving one another's territories have been set out in the newly-published provisional UK-EU trade agreement, which has yet to be fully ratified.