Budget carrier Wizz Air is embarking on a return to fuel hedging having abandoned the policy during the pandemic in order to avoid future losses.
Coverage levels are likely to range from 65% in the first quarter of the hedging horizon to 15% in the last.
The airline says it was among carriers to suffer significant hedge losses during the early stages of the pandemic.
Wizz typically hedged at least 50% of its fuel requirements over a 12-month period prior to the pandemic outbreak in March 2020.
But the subsequent grounding of its fleet meant its fuel requirements no longer corresponded to expectations.
Over the first half of its 2020-21 fiscal year, the airline recorded a loss of just over €100 million ($105 million) in relation to fuel-price hedging.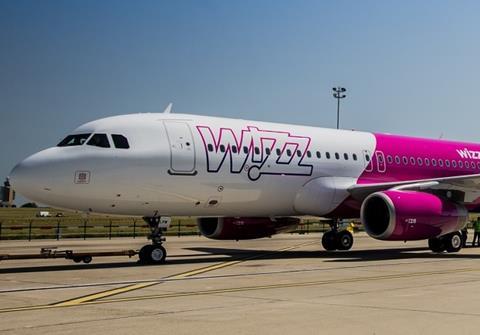 The carrier opted to move to a no-hedge policy to avoid heavy losses even though, it says, competitors continued to hedge at lower coverage levels.
"Given the sustained and ongoing volatility in commodity prices Wizz Air has decided to reinstate a hedging policy," says the airline.
Chief executive Jozsef Varadi says "neutralising" fuel price as a "competitive differentiator" will enable the carrier to benefit from its advantages.
The airline says the policy will align with those of its main peers, and "mirror" their hedge coverage levels as of fiscal year 2023-24. This will "level the playing field" on jet fuel prices, it adds.
Wizz will put in place additional fuel price caps for the second half of 2022-23, it says, in order to limit exposure in the event of further "extreme" volatility in the market.