Withdrawal of the UK from the European Union has not substantially affected Wizz Air UK's operations, the airline has disclosed in its latest full-year financial statement.
Wizz Air UK was set up in 2017 following the UK 'Brexit' referendum on leaving EU membership, and the withdrawal was completed at the end of December 2020.
"Business is not expected to be restricted in any material way behind Brexit either from a commercial or operational point of view, which is consistent with the operating environment experienced in the first month post-Brexit," the carrier says.
Wizz Air UK's revenues for the year to 31 March 2020, the point at which the pandemic crisis began to set in, reached just under £250 million ($344 million).
The airline generated a pre-tax profit of £2.2 million.
At the end of March 2020 the carrier had built up a fleet of 10 aircraft, and it has since extended its operations from London Luton to include bases at London Gatwick, Doncaster-Sheffield and Cardiff.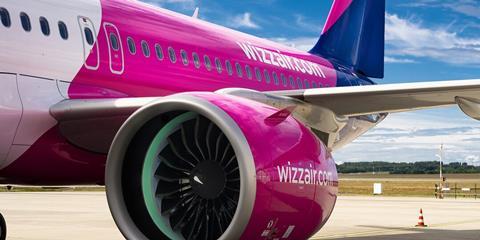 Wizz Air UK's crisis-management centre was activated in February 2020, just before a pandemic was declared by the World Health Organization on 11 March.
The airline says it undertook structural measures to protect liquidity, and it restarted limited operations on 1 May.
Wizz Air UK says it was operating its entire pre-crisis planned capacity by August 2020 before having to reduce operations again in September as travel restrictions were re-imposed.
Operations again started to recover in December but, as restrictions were tightened again towards the end of the year, capacity and demand were further constrained.