Ryanair is to open its first flights from Albania, presenting a competitive challenge to budget rival Wizz Air which is set to expand its own route network from the capital Tirana.
The Irish carrier has unveiled 17 routes on which it will commence operations in the upcoming winter season.
All but two of the destinations – Manchester and Dusseldorf Weeze – will overlap with services already operated by Wizz, or set to be covered by the Central European airline's own Tirana expansion.
Wizz Air is adding 10 more routes from Tirana, seven during the winter and another three from the beginning of summer 2024.
It is also reinforcing the existing Albanian network with increased frequencies on several connections.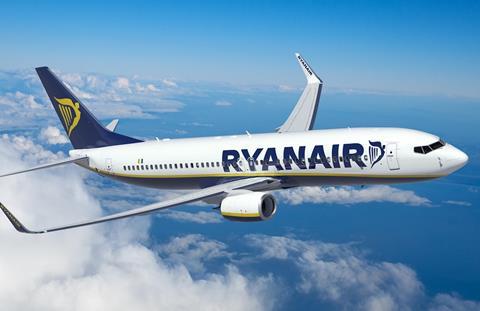 Wizz recently disclosed that it would be stationing another aircraft at Tirana – taking the based fleet to 11.
The airline asserts that it is the largest carrier in Albania, and the new services will take its network to more than 60 destinations.
"This strategic decision reflects our commitment to meeting the growing demand of our passengers," says Wizz network officer Evelin Jeckel.
Ryanair's debut in Albania will bring to 37 the number of countries the Irish operator covers. It will offer about 200 weekly flights from Tirana.
Chief of the airline's operating company Eddie Wilson says the carrier aims to "drive inbound tourism and connectivity" to Albania.
"These routes will allow millions of visitors from major cities across Europe," he says.
Ryanair will operate to such destinations as London Stansted, Paris Beauvais, Brussels Charleroi, Milan Bergamo and various other cities in the UK, Germany, Poland, Sweden, Italy, the Czech Republic and Romania.