Wizz Air shareholders have approved the firming of 75 Airbus A321neo purchase rights, a plan originally disclosed by the carrier nearly 11 months ago.
Approval for the purchase was secured at an extraordinary general meeting on 2 August.
Wizz Air's board says the proposal received "strong shareholder support", and it has signed a firm order agreement with Airbus as a result.
Chief executive Jozsef Varadi says the approval means the carrier "reinforces its position" in A321neo operations.
"More than half of our fleet has already been converted to the cutting-edge [A320neo-family] technology," he says.
"The unparalleled economic efficiency and remarkably-low carbon footprint of the A321neo aircraft underpin our commitment to provide affordable and sustainable travel options for our customers."
Wizz Air had disclosed in September last year that it was intending to firm the 75 purchase rights, a decision which needed shareholder clearance.
According to the proposal put to shareholders the aircraft will be delivered over the course of 2028-29. No engine selection has been disclosed.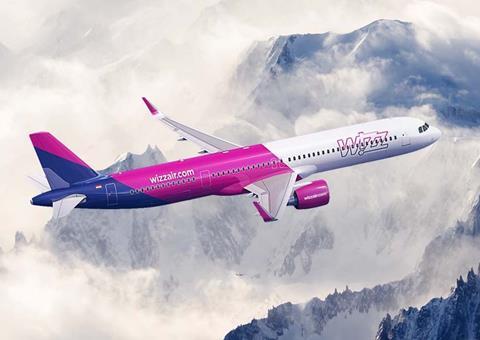 It says the aircraft are collectively worth around $9.7 billion, although this is based only on the latest public catalogue prices from the airframer, which were released in 2018, and the final negotiated price represents a "very substantial discount".
"The further long-term supply of additional aircraft provided for by the acquisition…will help Wizz Air towards its stated aim of being a 500-aircraft group and a market-leader in terms of sustainability," the airline's shareholder circular adds.
It has outlined the base-case delivery schedule which would take the fleet from the current figure of around 200 to more than 450 in 2029.
Wizz says this schedule represents – over the seven years from 2023-29 – a 14.3% annual growth rate in aircraft numbers and 15.7% in seat capacity.
Airbus says the firm contract for the 75 aircraft will take its total orders for A321neos to 434.
"Investment in the A321neo is a solid foundation in Wizz Air's continued expansion strategy," states Airbus chief commercial officer Christian Scherer.