Siberian carrier Yakutia's director general, Vladimir Gorbunov, is to step down from his post following prolonged operational problems with the carrier.
Gorbunov had been appointed in October 2018 to lead the airline after previous chief Olga Federova stepped down in the aftermath of a Sukhoi Superjet 100 landing accident in Yakutsk, which occurred shortly after a regulatory inspection turned up separate operational concerns.
Sakha republic transport minister Vladimir Sivtsev held a meeting with Gorbunov and the Yakutia board on 15 September, pointing out that the airline has been "unable to provide stable, uninterrupted air links" for a "long time".
He added that an audit is being carried out based on remarks from supervisory authorities.
"Taking into account the current situation, the general director of Yakutia will leave the position of head," says the Sakha transport ministry. It has not identified a successor.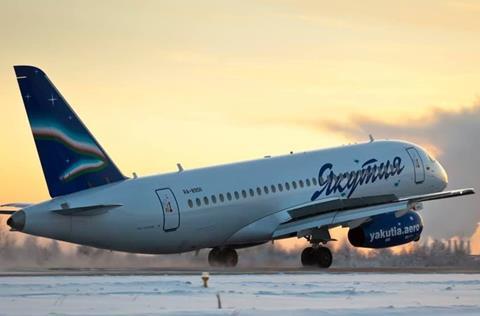 Yakutia operates a number of important social routes to connect towns across Siberia, and recently had to explain multiple postponements of a service from Yakutsk to Chokurdakh which was due to depart on 11 September, but had still not left four days later.
Its operations have been affected by Siberian wildfires and weather conditions over the summer, but was also involved in a spat over maintenance records with the Russian transport supervisory authority earlier this year.