Aerion has begun windtunnel testing its AS2, marking a milestone in the development of the supersonic business jet.
Testing is being conducted by European aerospace research company Onera at its base in Modane, southwest France.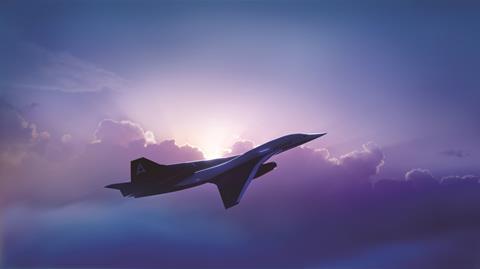 "While the onset of increasingly sophisticated computer modelling technology has greatly enhanced aerospace design, wind tunnel testing remains a key component in the development cycle," says Aerion's director, system test and evaluation, Robert Lewis.
"We are working with the world's best wind tunnel model builders and the global leaders in wind tunnel technology to validate our virtual findings and ensure the AS2 design exceeds expectations," he adds.
Modelling of the AS2's design has been completed using aerodynamic optimisation tools developed in-house by its Aerion Technologies subsidiary. "These innovative engineering design solutions, coupled with scalable computing in the cloud, provide thousands of data points to develop the aerodynamic shape to a high level of fidelity and detail," says the Reno Nevada-headquartered company.
"Combined with wind tunnel testing, these tools negate the need for costly demonstrator aircraft in the earlier stages of the development cycle and accelerate the programme to the final stages of validation," it adds.
First flight of the 8-10-seat business jet is scheduled for 2024, leading to certification and service entry in 2026.
Powered by three GE Aviation Affinity engines the AS2 is projected to have a 4,200nm (7,780km) range at Mach 1.4 and 5,400nm range at M0.95.
Aerion plans to manufacture 300 aircraft during its first 10 years of production. The AS2 will be the first aircraft to be assembled at the company's new global campus in Melbourne, Florida, dubbed Aerion Park.