His father created one of the few successful aviation start-ups in post-Soviet Russia, producing the eight-passenger Aero Volga LA-8 amphibian. Now George Alafinov wants to build on that legacy by developing a 19-seat electric successor in Switzerland, with the aim of flying the seaplane by 2026.
Alafinov believes his all-composite Jekta PHA-ZE (for Passenger Hydro Aircraft – Zero Emission) 100, with a floating hull and five electric motor-powered propellers on each high wing, offers a sustainable and affordable solution to the connectivity needs of coastal and lakeside communities.
He has established his company at the Aeropole 2 aerospace cluster at Payerne airport in southwest Switzerland where Jekta is building a 27,000sq m (290,000sq ft) facility. As well as offering legal and other support services, the town is between two lakes, ideal for testing a flying boat.
Alafinov is targeting deliveries of the unpressurised, 130nm (240km)-range aircraft in the first quarter of 2029.
In March, Jekta announced its first serious interest in the aircraft, with a letter of intent for the purchase of 10 PHA-ZE 100s from Gayo Aviation, a Dubai-based upmarket tour operator and private aviation brokerage.
Although Swiss-registered Jekta is a separate company to Aero Volga – and free from any restrictions on doing business with a Russian entity – Alafinov believes his family company's more than 20-year heritage gives Jekta the DNA and credibility to bring to market a modern amphibious transport.
Aero Volga developed the composite LA-8 – powered by either Lycoming or Czech LOM Praha piston engines – in the late 2000s, and delivered 22 examples. It also built around 30 D-Borey amphibious ultralights.
Alafinov says the inspiration for the PHA-ZE 100 came from a realisation that current 12- to 19-seat types able to be adapted to operate on water, such as the Cessna Caravan and De Havilland Canada DCH-6 Twin Otter, were decades-old designs, and their metal structure meant corrosion was a threat.
Meanwhile, developers of latest generation full or hybrid-electric aircraft, such as Eviation and Heart Aerospace, are offering pressurized cabins, able to operate at higher altitude, but by necessity heavier, he says. Crucially, they are not focusing on amphibious variants.
"While working on the eight-seater, we realized that nobody was building anything in the 12- to 19-seat niche, so we said let's make a 19-seater," he recalls. "Then we said what if we do it with electrical propulsion?"
He continues: "The average flight length in that sector is 74km, so there are advantages in having a shorter-range aircraft. An unpressurised aircraft is achievable with current technologies, and the decrease in running costs is vast."
Alafinov reckons there are about 1,000 amphibious aircraft of nine seats or more in service, with about 350 operators. However, he thinks Jekta can "expand that market greatly" given the need for regional connections in large developing countries with poor ground infrastructure, such as India.
"Although India is developing a lot of new airports, there are many remoter communities that will still have no access to air links, but populations there could benefit if there were viable seaplane routes," he says. "In parts of Southeast Asia the same applies."
There will also be a market for the PHA-ZE 100 in the likes of Switzerland and Nordic nations where there are many communities based close to water, but that are also introducing strict environmental controls on regional air transport, he maintains.
The PHA-ZE 100 will feature a planing hull with retractable tricycle landing gear to allow it to land on conventional airstrips. Strut-braced, high-aspect-ratio wings will taper to drag-reducing swept wingtips. Batteries will provide 1h of power, with 30min reserve.
Although Jekta has been "in conversations" with potential suppliers for two years, "we are not making any announcements yet", says Alafinov. However, he discloses that it will manufacture wings from the composite fibre Oratex, which Aero Volga previously used.
Alafinov is convinced about his decision to site the company in Switzerland, despite the high costs of doing business there. The country is one of the first in the world to have regulations for electric aircraft. "There's a dialogue here, an understanding that you don't get everywhere," he says.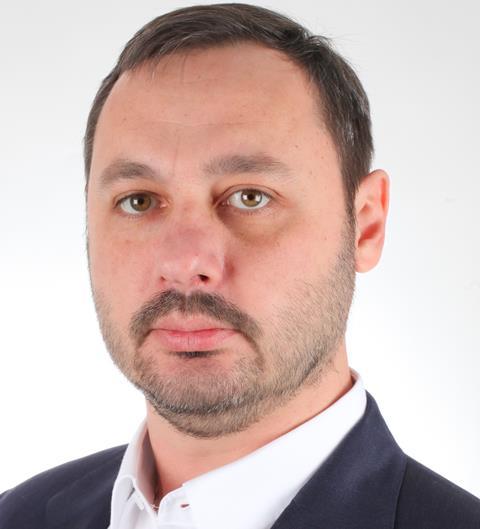 Its "great universities" also provide talent and partnership opportunities, while 'Made in Switzerland' is a great brand, he adds. However, while Jekta will base design, flight-testing, marketing and management in the Alpine nation, most of the manufacturing will take place abroad.
There was another reason for the move – the deteriorating political situation in Russia. "We wanted for some time to move out of Russia and use our resources to create a new brand and a new company. We had plans well before the [Ukraine] invasion, but that accelerated things," he says.
Alafinov admits "we don't have a lot of capital" and the firm will have a big push to attract investors this year. He rules out a flotation through a special purpose acquisition company or SPAC, the preferred route of many recent disruptive technology start-ups, because "their time has passed".
Jekta made one of its first presentations to potential investors in Abu Dhabi in November. Alafinov sees the Gulf as a market with governments, investors, and entrepreneurs keen to tap into the concept of sustainable aviation, including in the high-end leisure segment.
Jekta does not have the market to itself. A number of companies are developing amphibious aircraft. They include Germany's Dornier Seawings, a Chinese-backed firm that plans to relaunch production soon of the Seastar CD2, a 12-seat amphibian originally designed in the 1990s but never delivered.
Rhode Island-based Regent in April unveiled a full-scale mock-up of its electric Viceroy – a "seaglider" designed to operate exclusively just above the water surface with ground effect producing a cushion of air – which it plans to start flight-testing in 2024.
Norwegian start-up Equator Aircraft and Icon Aircraft of the USA are among those offering smaller amphibious designs, while China's AVIC is working towards a 2024 service entry for its much larger AG600, an aircraft intended, like De Havilland Canada's CL series, as a firefighting water bomber.
Alafinov believes that rapid advances in battery technology will soon allow Jekta to offer much longer-range versions of the PHA-ZE 100. "That's why we plan to put a bathroom on the aircraft. You have to think about what's going to happen in 20, 30, 40 years," he says.
Alafinov – a Swiss citizen who served in that country's air force – admits that bringing the design to production and securing Jekta's long-term future will be a "long journey", but says the family has done it before. "My father built a successful company," he says. "Starting in his garage."