Kansas-based fractional ownership, aircraft management and charter operator Airshare says it is becoming a national player for the first time after more than doubling in size following its acquisition of Wheels Up's aircraft management business.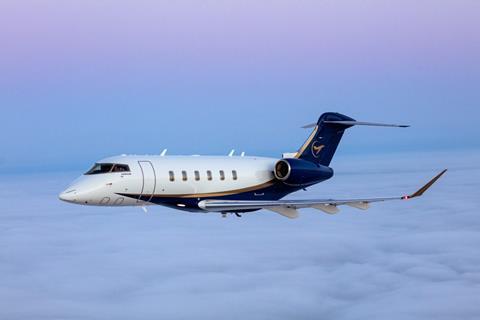 The deal – finalised on 2 October, roughly two months after the Kansas City-based company signed a letter of intent with the troubled, Delta Air Lines-backed charter operator – adds around 90 third party-owned aircraft to Airshare's roughly 60-strong fleet, and almost trebles the size of its management business.
Airshare, which began as a fractional operator with a fleet largely of Embraer Phenoms, had been searching for an opportunity to boost its approximately 35-aircraft management business for some time.
"We had been looking at possible acquisitions, but nothing was coming up," says Airshare's president and chief executive John Owen. "Then Wheels Up came along. It was a perfect fit. It's an amazing team and an amazing fleet."
Until now, Airshare's business has largely focused on the US Midwest, but the acquisition will help extend its presence into business aviation hot spots on the east and west coasts, says Owen.
Airshare, which launched operations in 2000, has been expanding fast since Owen joined seven years ago. In May 2021, it began adding Bombardier Challenger 350s to its fractional fleet, after ordering three aircraft along with 17 options.
In July this year, it added a commitment for a further 20 Challenger 3500s – an update of the Challenger 350. Eight of the 40 aircraft have been delivered so far, joining a fleet of 16 Phenom 300s, giving Airshare a current fractional fleet of 24 aircraft.
Like other fractional operators, Airshare offers customers a jetcard option alongside conventional shared ownership options, but differentiates itself by offering aircraft by the day, rather than by the hour, says Owen.
"You can buy, for instance, 20 days with a jetcard, but that gives you unlimited hours each day, crew time regulations permitting, of course," he says.
Airshare had already been expanding its reputation beyond its heartland. "We have traditionally been very concentrated from the [Great] Lakes down through Kansas and neighbouring states to Texas. We knew that to get to the coasts we needed larger aircraft, so that is why we moved into super-midsize with the Challengers," he says.
The Wheels Up acquisition will help that strategy because many of that company's managed aircraft are based in states such as Connecticut, California, and Florida, he says.
"We have been dominant in the central part of the US, but now we're expanding to areas where private aviation is a bigger deal," he says. "A lot of people don't know us because we don't do a lot of pomp and circumstance. But now we will be looking to build our brand in more locations."
However, Owen is cautious about overstretch. "It is hard to operate profitably if you spread too quickly, so we are very much going to let our customers' flight patterns decide it for us," he says.
On 20 September, a consortium led by shareholder Delta Air Lines offered a rescue credit package worth a total of $500 million to Wheels Up, in return for a 95% shareholding, after the company reported a series of losses. Wheels Up, founded 10 years ago, offers access to private aircraft under what it calls a membership model.
KC Ihlfeld, who ran Wheels Up's management business will transfer to Airshare to head its aircraft management division, along with 316 employees.