As Europe's passenger air transport market emerges from lockdown, representatives from business and commercial aviation associations have issued an urgent call to the continent's policy makers to "prioritise specific decarbonisation initiatives" in their allocation of future coronavirus recovery funding.
In an open letter published on 24 June, the European Business Aviation Association (EBAA), General Aviation Manufacturers Association (GAMA) and 11 other industry trade bodies point to an aviation industry reeling from the "sudden collapse of the air transport system" since coronavirus hit the region in March, leaving the sector amongst the "most-heavily impacted" by the pandemic.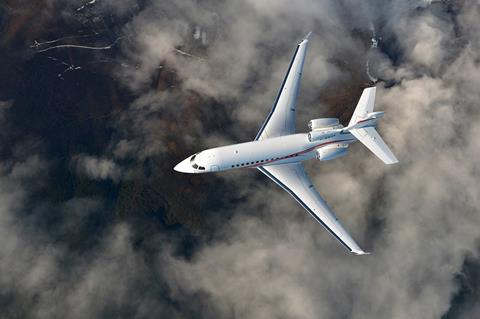 The industry's challenges are "compounded", the signatories say, by the need to meet ambitious climate-change goals going forward. "Ensuring an accelerated deployment of existing decarbonisation solutions and adequate investments to bring new technologies forward will be key – investments which should be at the heart of the EU's Covid-19 recovery strategy," says the letter
"In the meantime, existing financial instruments, such as loans, could also be made available to provide urgent relief," it adds.
Europe's aviation sector is "committed" to contributing to the recovery of the region's economies, the associations continue, in line with the Commission's Green Deal objectives – which aim to make the region zero-carbon by 2050.
"The sector therefore calls on policymakers to include smart measures to support Europe's civil aviation sector during its recovery. This requires ensuring that aviation climate action is eligible for funding under the mechanisms foreseen by Next Generation EU and the new Multi-annual Financial Framework," a multi-billion euro package of grants and loans to aid the EU's recovery from the coronavirus pandemic.
Commenting on the joint letter, EBAA secretary-general Athar Husain Khan says: "We have an opportunity to rebuild better by reducing air transport emissions in the most cost-efficient way. Business aviation's continuous investments in sustainability, health and safety, are the new normal. These support measures will help our sector regain its economic viability – a prerequisite for safeguarding both air connectivity and our ability to keep investing in decarbonisation."
The associations urge "a combination of public and private investment" to allow air transport leaders to speed up work to decarbonise the sector.
Green initiative proposals include:
Boost production and uptake of sustainable aviation fuel (SAF) in Europe through a dedicated and stable set of policy measures and public investment plans.
Direct capital investment (or ownership) in SAF production facilities.
Make Europe the "centre of excellence" for the development and production of SAF through the "construction and funding of commercial-scale SAF projects from globally approved technology pathways".
Implement a green incentive scheme for airlines and aircraft operators to replace older fixed-wing aircraft and helicopters with more modern and environmentally friendly aircraft.
Invest in sustainable airport and heliport infrastructure.
Ensure funding is available to projects related to energy efficiency, renewable energy and electrification and continued investment in the European Air Traffic Management system.
"As we begin the recovery process from the Covid-19 pandemic, it is essential that the aviation industry continue to make strides towards achieving our environmental sustainability goals," says GAMA president Peter Bunce. "If properly structured, these investment measures would further general and business aviation industry efforts to reduce carbon emissions and improve its environmental performance."