Deliveries of business aircraft could plunge by up to 50% this year, an analyst has warned, as the coronavirus crisis takes its toll on the industry.
In 2019, there were 726 business jet shipments, according to data from the General Aviation Manufacturers Association, but that figure is likely to be significantly lower this year, predicts Rolland Vincent in the JetNet IQ Pulse report issued on 21 April.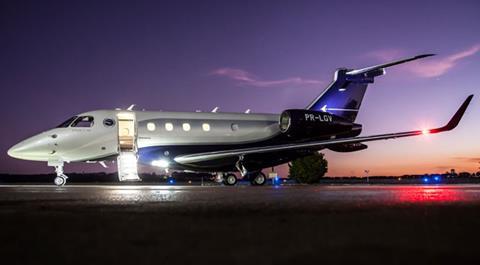 JetNet IQ had previously predicted a similar level of deliveries in 2020, but now says the best-case scenario is 640, potentially falling to as low as 375.
"Much depends upon whether we see on-going furloughs at the OEMs and their suppliers," says Vincent, citing Bombardier, Embraer and Textron Aviation as examples.
"At this point in time, we are already seeing the beginnings of a second wave of furloughs that will take us into the early summer months at some companies," he says.
Even if manufacturers can somehow get back to building aircraft, Vincent says the challenge will be persuading customers to take a demo flight, attend specification sessions for their chosen model, and to "do a deal and part with their hard-earned capital at this time".
As a consequence, white tails - completed aircraft with no buyers - seem likely to have accumulated by year-end, Vincent warns. "This is a real risk to the delivery numbers for 2020, especially as OEMs seek to maintain pricing discipline and hold the line on discounting," he says.
"I would expect that it is going to be three years or so before we get back to the new business jet delivery trend line that we had been projecting as recently as a few months ago," Vincent adds.
He describes the coronavirus crisis as the "black swan of swans" which is "far more pervasive and serious than anything the business aviation industry and its participants have ever seen.
"Although our industry is not alone in its suffering or its search for pain relief, getting back to some semblance of normal could take longer than any of us would like to imagine or endure," says Vincent.
Increasing caution is also affecting the pre-owned market. The report records a total of 2,237 units for sale on 15 April – equivalent to 10% of the global fleet - a 135-unit or 6% increase on the same period last year.
"These are not fire-sale numbers by any stretch of the imagination, although aircraft pricing and valuation precision is next to impossible to ascertain in the current environment, with an absence of new and pre-owned transactions," says Vincent.
On the plus side, money is very cheap, the OEMs have new products sell, and residual values are not inflated as they were during the previous economic crisis in 2008, he says.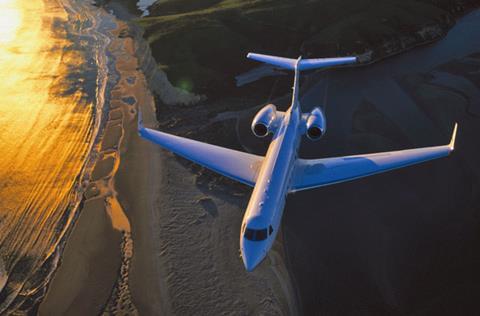 The operations side is also gloomy, with flights and hours flown in the USA alone down by 75% year on year in the 30 days ended 15 April, says the report.
The next six months are going be particularly quiet for the business aviation industry, but Vincent is hopeful there will be "some semblance of an initial recovery" in the fourth quarter, as the "worst of the Covid-19 impacts" subside and the "highly contentious" US presidential election is over.
"We will begin to see the benefits of massive waves of government intervention, stabilisation, and stimulus investments beginning as soon as Q3 2020, but this is going to be a very tough year," says Vincent.
He cites economic forecasts that are "suddenly calling for a broad and global recession in 2020 - including forecasts of GDP growth of -6% for the USA - with a spring back beginning later in the year and continuing through 2023".
He expects flight operations - such as charter, fractional ownership and corporate flying - and pre-owned transactions to bounce back fairly quickly as "supply and demand forces re-stabilise" and business and consumer confidence rebuilds.
"With reduced airline schedules going forward, it is likely that more companies are going to look at better and more secure ways of moving their people from place to place, and business aviation - charter providers in particular - should be beneficiaries," says Vincent.