Can air taxi services help the helicopter industry ease the pain of a protracted downturn in its mainstay oil and gas business? The question understandably exercises leasing and finance specialists – but the answer, like so many attempts to identify clear trends in these turbulent economic times, depends on the balance between optimism and pessimism.
Sparring over the issue at the Helicopter Investor London conference on 25 February were Airbus Corporate Helicopters head of marketing Nitin Sareen and Nigel Watson, who leads Isle of Man-based VIP helicopter fleet management and services specialists Luviair. Against the background of a global helicopter market that has been down or flat for several years with low oil prices taking the buzz out of demand for the big transport aircraft that shuttle crew to and from offshore oil platforms, the pair contemplated prospects for growth in VIP, air taxi, superyacht and sightseeing business.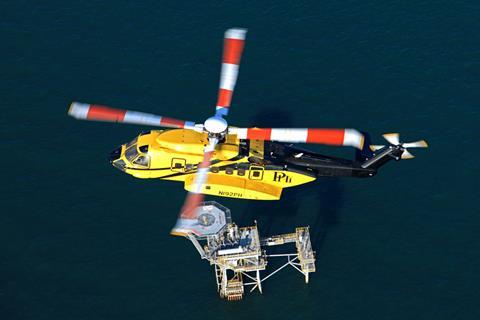 Sareen sees no particular environmental obstacles to expanding these end-use sectors; a fully loaded helicopter making a short taxi trip could, he says, account for less CO2 emissions "than an Uber ride across town". Hence, in Airbus's view, VIP transport and tourism or sightseeing are ripe for expansion.
And, he says, the Airbus Group view of the market is that helicopter air taxi services are making up a growing share of usage – which he describes as an "opportunity" to learn and adapt while developing the infrastructure needed to handle rising demand. Because that infrastructure can be developed incrementally, Sareen foresees a gradual shift from helicopters to electric vertical take-off and landing vehicles.
Nearly 2,500 helicopters work in the air taxi and tourism services sectors and account for about 3% of the total active fleet, he says, so the segments warrant attention. Existing operators, with their deep experience of operations in vertical lift, will be the ones to lead this transition, forecasts Sareen: "It can't be done by university kids."
Watson, however, is less bullish. First, he notes, nobody should underestimate the power of the "negatives" associated with helicopter air taxi rides, namely noise and danger, both perceived and real.
What, he asks, are the OEMs going to do about those downsides? The "big players" – by which Watson means tech giants like Google and Amazon – are the ones who have the resources to develop the electric vehicles that "will deliver pizzas and body parts", referring to time-critical payloads like transplant organs.
Even then, he argues, the need to cut carbon emissions to neutrality is paramount – but electrification is not coming any time soon, probably not before the 2040s.
One OEM does have a view on transition, however. Though not addressing VIP usage directly, Sikorsky vice-president for commercial systems and services Audrey Brady outlined her company's product development plan for the coming years. Brady is enthusiastic about imminent upgrades to the S-92 transport. First, by about 2023 the S-92A+ upgrade package will be available to retrofit.
Then, scheduled for delivery from 2025 is the S-92B. The key visible change is bigger windows, made possible by the introduction of titanium cabin structures and above all intended to ease egress for passengers in bulky immersion suits in the event of a ditching at sea.
Brady, though, points to ever-improving safety, including from dramatically improved gearbox reliability – and even hints at thinking about a "second life" for the S-92 in a "post oil and gas market" where commercial helicopters become normal transport: "I'd like to think of those windows for viewing the sunrise," she says.