European transport commissioner Adina Valean has rejected calls from several ministerial representatives to draw up regulatory measures for private jet use in relation to aviation decarbonisation efforts.
Valean spoke after a European Union transport council meeting in Luxembourg on 1 June, during which the subject of business jets' environmental impact was addressed by a number of delegates.
"The short answer is no – I do not intend to propose anything on this," she said. "Because I do believe that we have to allow the sector to develop its own decarbonised future which is [taking] shape."
Austrian federal minister for climate action Leonore Gewessler had been among those seeking action.
"We shouldn't just think about incentives but provide clear rules to limit these emissions," she said. "Often because of the small size of companies using private jets, they fall under the radar of EU regulations."
This view was supported by Irish minister of state Jack Chambers, who said that a contribution from "all sectors" of aviation "including private jets" was "crucial" in the "interests of fairness" when pursuing climate targets.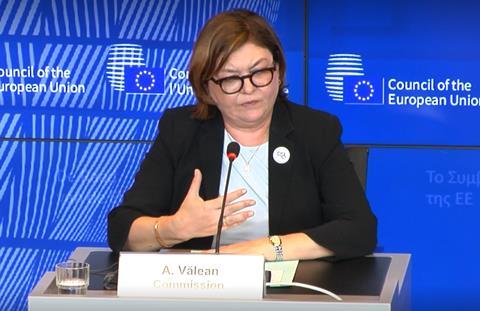 Belgian deputy prime minister Georges Gilkinet highlighted implementation of a new air navigation charging system in the country on 1 April that takes environmental factors into account and removes a total exemption for private jets.
"Citizens would not be able to understand if a minority using private jets was able to use these aircraft without any limitations, with a disproportionate impact on climate," he added.
"We have to show climate efforts are shared out fairly."
But Valean appears reluctant to impose specific measures on the private jet sector, pointing out that they are already included in the broader technological drive towards decarbonisation – through such efforts as alternative propulsion.
"I do not see this [business jet] sector being something to be necessarily highlighted [separately] from the whole aviation sector when you're talking about decarbonisation," she says. "I do not intend to propose something in particular for this sector."