Norwegian electric seaplane developer Equator Aircraft has become the first Scandinavian company to enter world's inaugural all-electric aircraft racing championship, known as Air Race E, with its competing design a modified Cassutt IIIM single-seat monoplane.
Equator is participating in the event, scheduled for 2021, under a newly formed venture called Electric Aircraft Propulsion (EAP), and says it will utilise the technology developed for the modified Cassutt in its seaplane programmes.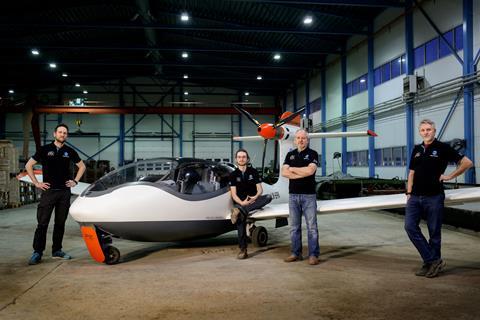 These include the two-seat P2 Xcursion - currently in flight testing - the four-seat X4 and eight-seat X8, both in development at Equator's base in Kjeller, 14 milies (22km) east of Oslo.
"The Air Race E initiative is a great opportunity to continue our work in electric aviation," says Equator and EAP chief executive Tomas Brodreskift.
"The race environment allows us to explore the extreme performance characteristics of our electric powertrain, as we push the components to their utmost limits in a safe environment," he adds.
Lessons from the championship – which is backed by Airbus and the Formula Air Racing Association - will be "transferred to the factory to improve the performance and design of our electric consumer-based seaplanes".
Next year's Air Race E will be the first in a series of Formula One air racing-style events. This spectacle will see eight planes fly simultaneously around a tight 5km circuit just 30ft above the ground and at speeds of up to 250kt (450km/h) – "faster than any land-based motorsport," says Equator.
Air Race E aircraft are expected to have a power output in the 100-150kW (130-200hp) range, weigh approximately 300–350kg and will be built solely for racing, the organiser says.
"The series is widely considered a testbed to trial electric aircraft technology to accelerate the development of sustainable aviation," Equator adds.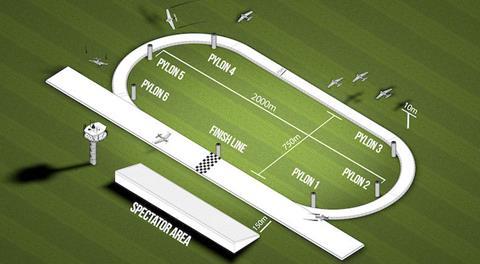 EAP will compete in Air Race E as the only Scandinavian entrant in a field of 10 teams from around the globe, including those from Canada, France, Germany, the Netherlands, the USA and the UK.
Event founder and chief executive Jeff Zaltman, says Equator's participation is an "exciting validation of our racing series as a platform to develop technology for ultimate use in the commercial world. Equator is an accomplished industry player and we expect them to be an accomplished race team as well."
Jarlsberg airport, 60 miles southwest of Oslo, will serve as EAP's base, where it will modify the pre-owned Cassutt IIIM – a long-standing competitor on the traditional air race circuit - with a "novel electric powertrain".