Russian start-up Pro-Avia has selected Red Aircraft's A03 500hp (370kW) diesel engine to power its in-development multi-purpose piston-twin.
Adenau, Germany-based Red Aviation describes its powerplant as an "all-aluminium, 12-cylinder, high-compression-ignition engine" that can run on Jet A or diesel fuel.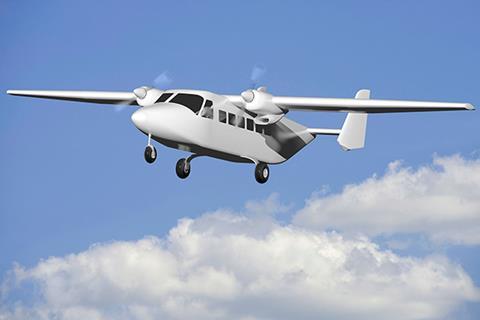 "The A03 is a game-changer in the market as there are currently no diesel engines in the 500hp range," says Red Aviation's head of business development Sebastian Gluck.
It was selected by Pro-Avia, he adds, as it can deliver lower emissions and excellent fuel efficiency compared with similar-sized engines running on leaded aviation fuel like the Lycoming IO-580, TIO-720 and Continental IO-550 pistons.
The A03 secured European and US certifications in December 2014 and January 2015, respectively, and the engine is now installed on a clutch of platforms including the Yakovlev Yak-52 and -152 trainers, and Fletcher FU-24 agricultural aircraft. "We are aiming to achieve supplemental type certifications for the A03 soon on the De Havilland Canada DHC-2 Beaver and Air Tractor AT-301," says Gluck.
Pro-Avia's as-yet unnamed aircraft is now in its preliminary design phase. Targeted at the passenger, cargo and utility markets, the model has a projected maximum take-off weight of 4,800kg (10,600lb), a maximum cruise speed of 185kt (340km/h), and a maximum range of 1,190nm (2,200km). It will be able to seat nine to 14 passengers.