An online charter membership programme has been launched by a UK start-up hoping to take advantage of the predicted bounce in business aircraft demand, as the coronavirus pandemic eases and travel restrictions lift globally.
The venture, called TailHail, is described by company founder James Moon as an agile, mobile-based application designed to "democratise business-aircraft travel and make flying privately more affordable for all".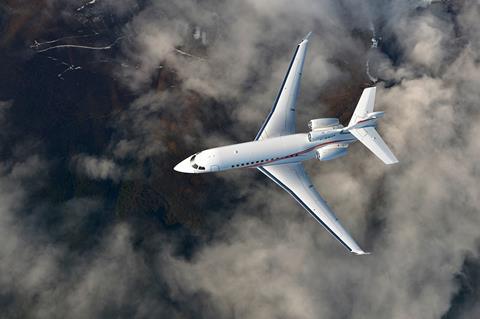 The TailHail community currently has access to a growing fleet of more than 50 business jets and turboprops from 26 handpicked operators in Europe and the USA, which Moon hopes to grow to around 200 aircraft worldwide by the end of the year.
TailHail has four membership tiers, each based on differing travel requirements and offering a range of benefits and aircraft access. "Our membership tiers cater for all types of travellers out there, from individuals, businesses and groups," says Moon
TailHail members can also access exclusive events, book empty legs and "participate in ride-sharing opportunities", which Moon expects to be an attractive and popular feature, making private flying "even more affordable".
"I want to positively change and improve the way that people fly," he says. Moon expects the coronavirus pandemic will persuade more travellers to use business aircraft as an alternative to commercial airlines.
"Many more people will be putting their health first now when they fly, and will be looking to avoid exposure at busy airports and on airlines," says Moon.
TailHail expects to have 20,000 "active members" on the platform by the fifth year of operation.