French flight-sharing company Wingly has raised €3 million ($3.4 million) in private investment to help accelerate the growth of its online platform, and fund expansion into the commercial charter market.
Launched by the Paris-based firm in 2015, the platform gives private owners of non-complex aircraft with fewer than six seats a means of sharing the cost of their flight, such as fuel and landing fees, with fellow passengers. The journey cannot be performed by the pilot for financial gain.
"Wingly has brought aviation into the sharing economy," says founder and chief executive Emeric de Waziers. Today the platform boasts 300,000 registered users, including 20,000 private pilots, and has facilitated over 15,000 flights, with France, Germany and the UK as its largest markets.
"We now want to expand the offering to allow small, commercial operators to advertise their flights on Wingly and connect directly with potential passengers," says de Waziers. "Additionally, operators will be able to post empty legs and flights with spare seats."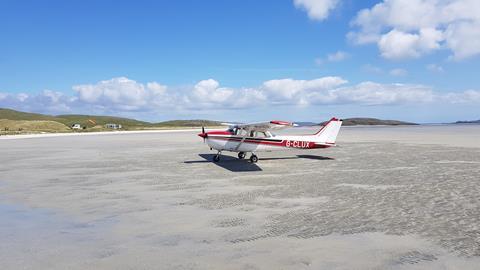 De Waziers points to a "large number" of charter flights that are carried out with an occupancy of 40% or less. "Our interest here is to fill empty seats, [and] improve the aircraft occupancy rate, thus reducing the carbon footprint per passenger and the cost for all parties," he says.
Dubbed Wingly Pro, the commercial online marketplace will be restricted to businesses that have a valid air operator certificate which permits commercial charter flights within Europe. "Wingly will be registering, validating and monitoring all parties using the service, giving them the ability to ensure the barriers of private and commercial operations are not crossed," says de Waziers.
This will help to combat illegal charter activity – where aircraft that have not been approved for paying passengers are used for air taxi services – which de Waziers describes as one of the business aviation sector's "most persistent challenges".
He says Wingly's foray into commercial aviation "will help the company respond to the existing demand from our community, as well as complementing the leisure-oriented, cost-sharing flights currently being offered by the 20,000 private pilots who have already registered with our platform".
"By addressing both demands, Wingly is making flying more accessible than ever before," he says.