SoftBank, the parent company of HAPSMobile, has acquired approximately 200 patents and patents pending for high-altitude platforms from stratospheric balloon developer Loon.
Loon was launched by Google-parent company Alphabet to transmit high-speed internet to remote areas from high-altitude helium balloons. It shut down in January.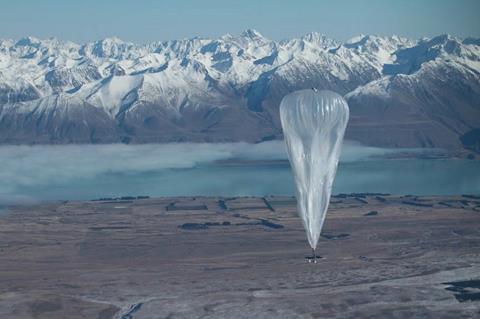 HAPSMobile is a joint venture between majority owner SoftBank of Japan, a conglomerate with roots in the telecommunications industry, and minority owner Aerovironment, which is building and flight testing a solar-powered high-altitude pseudo-satellite (HAPS); an electric-powered flying wing unmanned air vehicle (UAV) that is covered with solar panels on its topside.
SoftBank did not disclose the specific patents it acquired from Loon, but said they "related to network technologies, services, operations and aircraft for HAPS".
In 2020, Loon and HAPSMobile demonstrated a piece of jointly developed Long-Term Evolution (LTE) broadband equipment transmitting from HAPSMobile's Sunglider UAV.
The Sunglider is designed to fly at about 65,000ft, which is defined as the stratosphere. The flying wing, which has a span of 80m (262ft), is intended to stay aloft for several months.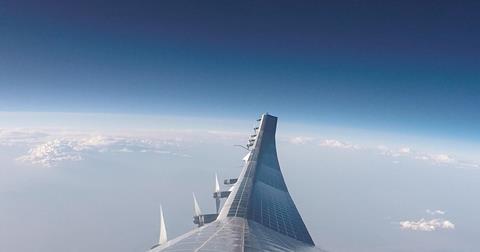 That endurance could enable the UAV to act as a telecommunications pseudo-satellite for remote areas that lack connectivity, says HAPSMobile. The Sunglider's broadband transmission footprint on earth is 124mi (200km) in diameter, HAPSMobile has said.
Telecommunications pseudo-satellites are still a novel concept and have yet to be introduced into the market. To ease adoption of the new technology, SoftBank and HAPSMobile plan to use their intellectual property to promote standardisation and interoperability within the industry. Loon and HAPSMobile also founded the HAPS Alliance in 2020, a group of telecommunications, aerospace and mobile phone companies interested in promoting the use of pseudo-satellites.