Serbia has taken delivery of six China Aerospace Science and Technology-built Cai Hong ("Rainbow") CH-92As, marking the first acquisition of a Chinese armed unmanned air vehicle by a European military.
Recently displayed to military officials at Batajnica airbase, the tactical UAVs can be armed with the FT-8C laser-guided missile, which the defence ministry says has an effective range of up to 3.7nm (6.8km).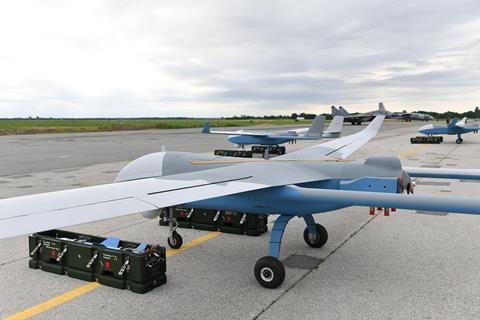 Serbian defence officials say the nation has acquired "two complete systems, including six drones", along with an initial 12 FT-8C weapons.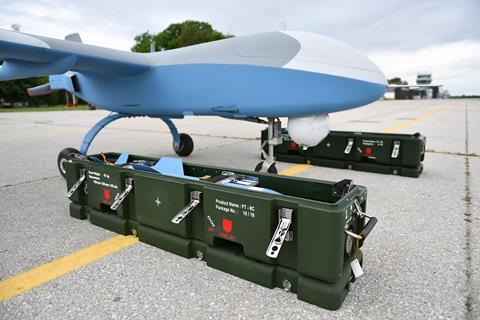 However, they note that work with Chinese counterparts to transfer technology including avionics equipment for integration with Belgrade's developmental Pegaz ("Pegasus") UAV is "much more significant than purchase itself".
Two Pegaz prototypes are to be redesigned in China by year-end, and an order for 12 examples is anticipated.
Serbian air force chief General Dusko Zarkovic says that an acquisition of six more armed UAVs would be "optimal" for the service. Using the type, it plans to re-establish its 353rd reconnaissance squadron, which previously operated versions of the Soko J-22 Orao and Mikoyan MiG-21.
Meanwhile, Nenad Miloradovic, assistant minister responsible for defence technologies and procurement says the nation is planning to develop its own platform "larger than CH-92", along with a laser-guided missile to arm the type.