President-elect Joe Biden plans to nominate retired US Army general Lloyd Austin as defence secretary, according to widespread news reports that cite confidential sources.
If confirmed by the US Senate, Austin would be the first African American to lead the Pentagon in its 73-year history. He would be the 28th secretary of defence.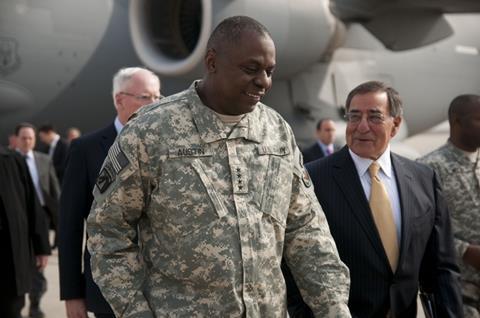 Because Austin retired as a four-star US Army general in 2016, he would need a special waiver from both the US House of Representatives and US Senate to serve in the role. US federal law mandates a seven-year waiting period before military personnel can serve as secretary of defence, a provision meant to preserve civilian control of the military. Former secretary of defence James Mattis received the same waiver in 2017, as he retired as a US Marine Corps general in 2013.
Austin's reportedly pending nomination comes after Michele Flournoy, former under-secretary of defence for policy under President Barack Obama, fell out of the running for the position. While initially thought to be Biden's favourite for the role, her ties to the defence industry drew criticism from Democrats on the far left of the political spectrum.
Austin's confirmation would not be certain. He also has defence-industry ties and is currently a member of the Raytheon Technologies board of directors. Democratic Senator Elizabeth Warren was harshly critical of the 27th secretary of defence, Mark Esper, who was fired abruptly by President Trump in November, for his work as a lobbyist for Raytheon.
Some Democrats have also expressed reluctance to grant a waiver for another recently retired general to lead the Department of Defense, citing what they believe is too much deference to military officers on making policy decisions in a branch of government that is supposed to be led by civilians.
The US Senate also may be controlled by the Republican Party, pending the results of two runoff elections in Georgia on 5 January. If Republicans maintain their majority, Austin would need bipartisan support to be confirmed.
Austin started his military career at the United States Military Academy, also known as West Point, from which he graduated in 1975. Austin was the final commanding general of United States Forces–Iraq Operation New Dawn, otherwise known as the Iraq War, where he oversaw the drawdown of US troops and the official "end of mission" in late 2011.
He went onto become the vice-chief of staff of the US Army for about a year, starting in 2012, before being named commander of US Central Command in 2013. As the top general for US Central Command, he led the counter offensive against the Islamic State of Iraq and the Levant.
Despite his time in the US Army, if Austin became secretary of defence, he could possibly oversea a reduction in the size of the US Army. The land warfare service, with its tanks and boots on the ground, is best equipped to fight battles in the Middle East against terrorists and in Eastern Europe against Russia, but those adversaries are increasingly becoming secondary problems for Washington.
The USA is turning its focus toward possible fights against China in the Western Pacific. In place of funding the US Army, the Department of Defense has indicated it wants to use its budget to buy and maintain a larger US Navy and US Air Force – military services whose ships and aircraft are better equipped to traverse vast oceans and seas.