Boeing Defense, Space & Security believes it can generate up to $70 billion in revenue from sales to militaries in the Asia-Pacific region over the next five years.
The company sees a number of modernisation programmes possibly driving the surge in revenue in the region, says Randy Rotte, Boeing Defense's senior director of business development for Asia-Pacific and India.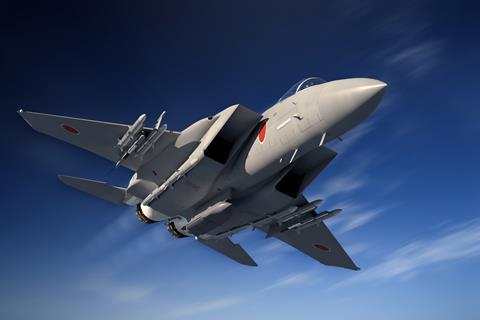 Driving the buying spree in the Asia-Pacific region is a requirement to replace or upgrade ageing fleets as well as a need to protect economic interests, says Rotte.
"You can't get away from the world's shipping lanes," he says. "That is so vital to economies, to the people of the region, to people in the world."
In particular, sales and upgrades of the F-15 are poised to take off, says Rotte.
Most recently, on 10 February, the US Department of State approved Indonesia to buy 36 examples of the F-15ID for an estimated cost of $13.9 billion. In December, Boeing secured a contract to start work upgrading initial aircraft in what Japan plans to be a 70-example modernisation of its F-15J fighters into a "Japan Super Interceptor" configuration.
South Korea is in talks with Boeing to upgrade its F-15K fleet in a configuration similar to Japan's, says Rotte. The manufacturer is also pitching the F-15EX, the most-modern version of the fighter that was recently adopted by the US Air Force, for the Indian air force's requirement for 110 fighters.
And, Boeing is submitting its F/A-18E/F Super Hornet for the Indian navy's 57-aircraft requirement.
Rotorcraft are also likely to do well, says Rotte. He points out that Australia selected the AH-64E Apache Guardian to fulfil its Armed Reconnaissance Helicopter requirement for 29 aircraft. Rotte also expects South Korea to issue a request for information stating a need to replace 18 of its CH-47D Chinook cargo helicopters. Boeing is preparing to respond with a proposal to sell the country new-build CH-47Fs.
One aircraft for which Boeing is not likely to receive an order any time soon is the Bell Boeing V-22 Osprey. Indonesia expressed interest in buying eight MV-22s in 2020, but pandemic-related fiscal pressures on Jakarta's budget has put that project on hold, says Rotte.
Boeing is also eyeing more sales of its commercial derivate aircraft: the KC-46A Pegasus in-flight refuelling tanker and the P-8A Poseidon maritime patrol aircraft. Rotte notes that Japan's national security strategy calls for two squadrons of the KC-46A, yet it has only ordered four examples of the type.
If Boeing were to bring in $70 billion over the next five years it would likely boost Defense, Space & Security's topline significantly and tilt the company's backlog toward international sales. In 2021, the division generated $26.5 billion in revenue. The division's backlog at the end of 2021 was $60 billion, with about 33% of that total from international customers.
Rotte acknowledges to hit that $70 billion mark over the next five years it would require Boeing "to almost run the table", but says it is not outside the realm of the possible.