As the Royal Canadian Air Force (RCAF) upgrades its fleet with new aircraft, including the upcoming purchase of 88 advanced fighter jets, it is revamping pilot training through a multibillion-dollar programme called Future Aircrew Training (FAcT).
The service anticipates issuing a request for proposals in the fall of 2021 for comprehensive aircrew training services. A joint venture consisting of Babcock Canada and Leonardo Canada is competing against SkyAlyne Canada for the bid. The RCAF plans to name a winner in 2023 for a training contract that will last at least 20 years.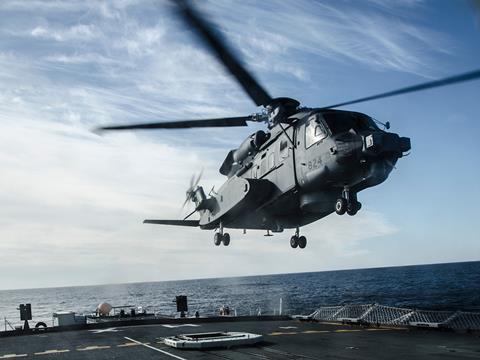 Contractors are expected not only to provide aircrew training and simulators, civilian instructors and classroom training systems, but also maintenance for aircraft and airfields, as well as accommodation and food services. Aircraft also have to be provided.
"We're probably looking at somewhere in the vicinity of 70-75 airplanes total," says Colonel Peter Saunders, RCAF director of air simulation and training. "That's your basic trainer, your multi-engine, your jet, your rotary-wing."
As the work of flying military aircraft has grown increasingly complex in recent years, with multiple screens beaming flight and mission equipment information at pilots simultaneously, the air force is looking for training services that can prepare aircrew for advanced aircraft.
"The fundamentals haven't changed. Hands and feet are still hands and feet," Saunders says.
But modern training must account for complex factors such as "cognitive loading, decision making and the ability to absorb information", he says. Training must be "consistent across the board" to ensure "graduates and have a high degree of confidence that they will be successful in the follow-on aircraft".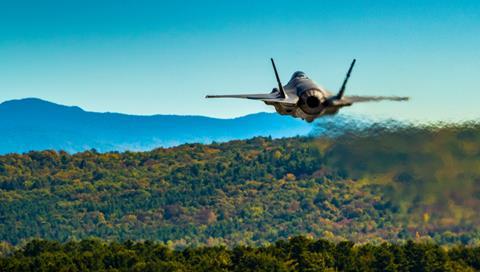 It will be up to bidders to convince the RCAF they have a programme that can prepare Canadian military aircrew for the rigours of more-advanced aircraft, he adds.
The RCAF wants bidders to submit ideas on new teaching methods that could speed training while keeping costs low. The use of tablets, virtual-reality headsets and full simulators are anticipated as means to enhance ground school.
Potential suppliers face a challenging task: they must ensure their programmes give pilots fundamentals needed to fly the advanced fighters that will replace the service's ageing fleet of Boeing CF-18s.
For its Future Fighter Capability Project, the RCAF will choose in 2022 between the Boeing F/A-18E/F Super Hornet, Lockheed Martin F-35 and Saab Gripen E. Canada's Department of National Defence estimates an acquisition of 88 aircraft, related equipment and entry into service will cost C$15-19 billion ($11.9-$15.1 billion).
The RCAF operates all military aircraft of the Canadian armed forces. That includes a varied list of platforms such as the Airbus Defence & Space CC-295 Kingfisher fixed-wing search and rescue aircraft, the Boeing C-17 Globemaster III strategic airlifter, the Bell 412CF helicopter trainer and the Sikorsky CH-148 Cyclone maritime helicopter, among others.
The winning training provider will have to prepare pilots, air combat systems officers and airborne electronic sensor operators for all of those aircraft. The RCAF estimates it will need 90-120 aircrew trained annually.