Poland has signed a $4.6 billion contract to purchase 32 Lockheed Martin F-35As, with deliveries to start in 2024.
Signed on 31 January at the Polish air force academy in Deblin, the deal also includes a training package and logistics support services.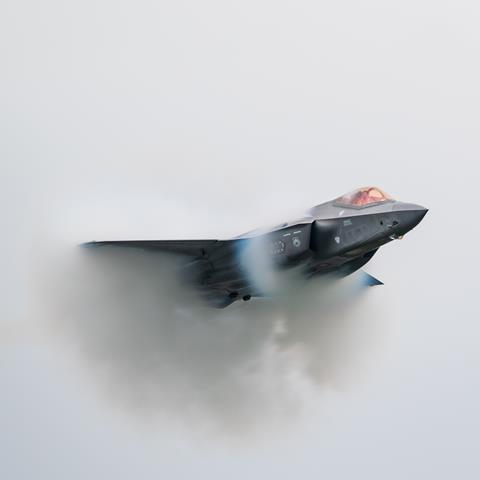 To be produced in the F-35's Block 4 configuration, the Polish aircraft will be equipped with electronic warfare equipment, plus a braking parachute, to increase landing safety in poor weather conditions. Deliveries are scheduled for the 2024-2030 period, at an annual rate of between four and six examples.
An initial six F-35As accepted in 2024 and 2025 will remain in the USA to support the training of pilots and maintenance personnel: most likely at Luke AFB, Arizona. This activity could include preparing 24 pilots and 90 technicians, some to the instructor level.
A subsequent batch of aircraft will be delivered to Poland in 2025 and 2026 to equip a first squadron, which should declare initial operational capability in 2026. Warsaw also will receive eight synthetic training devices for procedural and mission instruction.
Logistics support will be provided until 2030 under the deal, including use of the F-35's Autonomic Logistics Global Support System and Autonomic Logistics Information System. Poland's defence ministry says future operational and support costs will be determined after this date.
Warsaw has yet to decide where its F-35As will be based. Its military says candidate locations are the three sites where its current RAC MiG-29s and Sukhoi Su-22s are located (Minsk Mazowiecki, Malbork and Swidwin), plus another facility in central Poland, which has not been operational for more than a decade. Base modernisation work will cost between 700 million and 1.5 billion zlotys ($180-386 million), it adds.
A suite of weapons for the combat aircraft will be agreed by the Polish and US governments, with the potential for Warsaw to select munitions already employed by its Lockheed F-16s, or unique equipment.
Poland has declined possible offset business linked to the acquisition, however, including developing its maintenance capabilities for the F-16 and Lockheed C-130, noting: "The US proposals have not been satisfying considering the cost-effect ratio. Its cost will exceed $1 billion, and that money can be better spent for other modernisation programmes.
"Without being a member of the F-35 programme it would be much more difficult for Poland to acquire any production or maintenance capabilities for this aircraft," it adds.