Four Ilyushin Il-76 heavy transports have been damaged in a drone attack on Russia's Pskov airport, the region's government believes.
The governor, Mikhail Vedernikov, has attended the scene and states, through the regional's official social media channel, that the attack did not lead to any injuries or fatalities.
But the government indicates that four Il-76 aircraft parked at the airport were damaged. Russia's air force flies the type through its military transport division.
"The scale of the destruction is being determined," the government says, adding that it will clarify whether the runway has been damaged.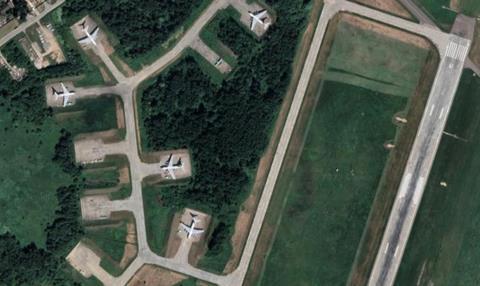 Pskov airport's operator states that "all flights" from the facility for 30 August have been cancelled. NOTAM information from the airport states that it is closed for "technical reasons".
The regional government says the drone attack was "repelled". Pskov airport lies around 35km east of the Russian-Estonian border.
Vedernikov attended the scene accompanied by representatives of the ministry of emergency situations.