Teledyne has signed an agreement to acquire FLIR Systems for about $8 billion worth of cash and stock.
The planned acquisition is an attempt to create a larger sensor manufacturer, Teledyne said on 4 January. FLIR Systems is best known for its forward-looking infrared (FLIR) cameras, which are carried aboard a variety of vehicles, including fixed-wing aircraft, helicopters, unmanned air vehicles (UAVs), ships and unmanned ground vehicles.
The company also makes handheld FLIR equipment for a variety of applications including infrastructure inspections, policing and firefighting. Teledyne has a wider variety of products including sensors, instrumentation, small jet turbines, and mission systems.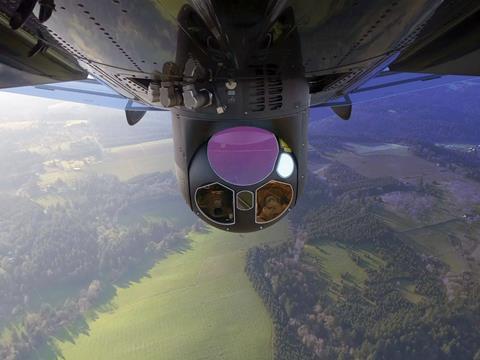 "At the core of both our companies is proprietary sensor technologies," says Robert Mehrabian, executive chairman of Teledyne. "Our business models are also similar: we each provide sensors, cameras and sensor systems to our customers. However, our technologies and products are uniquely complementary with minimal overlap, having imaging sensors based on different semiconductor technologies for different wavelengths."
In recent years FLIR Systems has also expanded into robotics with acquisitions of companies that make products that might be integrated with its cameras and sensors. Those include small unmanned reconnaissance systems, such as the Black Hornet PRS micro-UAV and FirstLook tracked unmanned ground vehicle, as well as larger bomb disposal robots.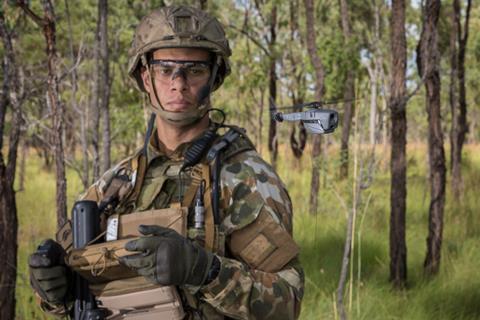 The combination of the two companies comes as the US Department of Defense is spending more of its funds on advanced sensors that help its soldiers, sailors and pilots gain better situational awareness. The commercial aerospace sector is also increasing its spending on advanced sensors to improve aircraft safety and help automate previously human-reliant processes.
Under the terms of the sales agreement, FLIR stockholders would receive $28 per share in cash and 0.0718 shares of Teledyne common stock for each FLIR share. Teledyne says that implies a purchase price of $56 per FLIR share based on Teledyne's five-day volume weighted average price as of 31 December 2020. It would also mean a 40% premium for FLIR shareholders based on the company's 30-day weighted average price as of the same date, adds Teledyne.
In the short term, Teledyne plans to pay for the acquisition of FLIR with a $4.5 billion "364-day credit commitment". The company aims to refinance the transaction with longer-term "permanent financing" prior to closing.
The transaction was approved by the boards of directors of both companies. The deal is expected to close in the middle of 2021, subject to required regulatory approvals, says Teledyne.