Chile is to update its airborne early warning (AEW) capabilities, after concluding a deal to acquire ex-Royal Air Force (RAF)-operated Boeing E-3D Sentry airframes from the UK.
"Two E-3D Sentry aircraft will be transferred to the Chilean air force following a period of crew training in the UK," the UK Ministry of Defence confirms. Unconfirmed reports indicate that a third airframe has also been acquired as a spare parts source in support of the acquisition.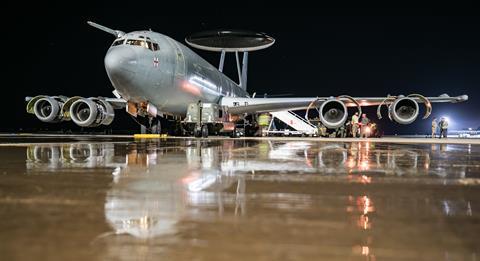 Flight tracking sites indicate that training activities have been conducted over recent weeks from RAF Waddington in Lincolnshire using aircraft ZH103, including an almost 5h sortie flown on 3 February.
The Chilean air force currently has a lone AEW platform: a Boeing 707-300 equipped with an EL/M-2075 Phalcon radar system supplied by Israel Aerospace Industries. Cirium fleets data shows this to be a 56-year-old airframe, originally used by LATAM Airlines Chile. Cirium indicates that the asset will be withdrawn from service on 30 April.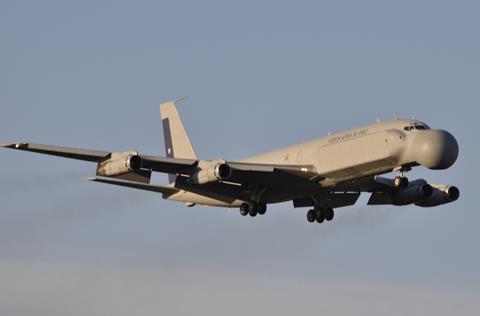 The UK withdrew its last two active E-3Ds (ZH101 and ZH103) from service last August, after 30 years of operating the type. Its Defence Equipment Sales Authority was tasked with attracting a buyer, pointing to their suitability for "surveillance, identification, weapons control, battle management and communications functions".
One of the RAF's other retired Sentry aircraft was sold to the US Navy for $15 million last year, and is being converted for use as a crew trainer.