Antonov is to embark on production of three An-178 airlifters for the Ukrainian military, under a newly-agreed memorandum of co-operation.
Ukrainian president Volodymyr Zelensky, participating in an event to mark the pact, has also indicated that the government is interested in creating an airline this year which will use Antonov aircraft.
The An-178 is a cargo derivative of the An-148/158 family of regional passenger airliners, a twin-engined design with a high wing.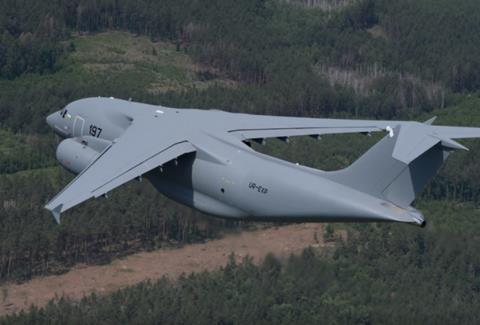 Antonov says the agreement has been reached with the ministry of defence to provide capacity requirements for the country's armed forces.
It envisions that the first of the three aircraft will be delivered in 2023.
The An-178 is intended for transport of personnel, light military equipment and armaments, and has a parachute delivery capability.
"These new aircraft will be built by Ukrainian citizens, from Ukrainian components, for Ukrainian interests," says Antonov acting chief Sergei Bychkov.
Zelensky gave little detail about the airline proposal, but he mentioned development of a state technical programme to support the aviation industry over 2021-2030.
Antonov has reached a state-guaranteed loan agreement with the export-import financing organisation Ukreximbank to fund the production of the three An-178s.