The US Marine Corps (USMC) believes it needs to be leaner and meaner to defeat China in a hypothetical war in the Pacific Ocean.
Over the next 10 years, the service plans to drastically downsize its force, cutting 12,000 personnel and reducing its number of aircraft, including a significant number of its bespoke Lockheed Martin F-35B stealth fighters, Bell Boeing MV-22 tiltrotors and Sikorsky CH-53 heavy lift helicopters.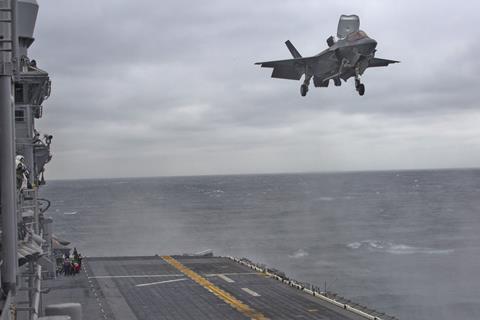 The service wants to transform its self within a 10-year period, according to a summary of its plans, released 23 March 2020.
"The Marine Corps is not optimised to meet the demands of the National Defense Strategy. In the summer of 2019, the Marine Corps began force design activities focused on adapting capabilities to properly shape the Marine Corps' contributions to naval warfare and the joint force," says the USMC. "These planning efforts led to a modernized design which incorporates emerging technologies and significant changes in force structure to deliver a Marine Corps the nation needs by 2030."
The architect of this new plan is General David Berger, commandant of the USMC, who assumed the service's top job in July 2019. The US National Defense Strategy has shifted the Pentagon's focus from combatting terrorist groups to preparing for possible battles with China and Russia, a so-called Great Power Conflict.
A naval expeditionary force by nature, the USMC believes to win battles of the future it will have to "dominate inside the enemy's weapon engagement zone".
"They're going all in for structuring themselves for a conflict in the Western Pacific against China," says Mark Cancian, a retired US Marine and senior adviser with the Center for Strategic and International Studies International Security Program.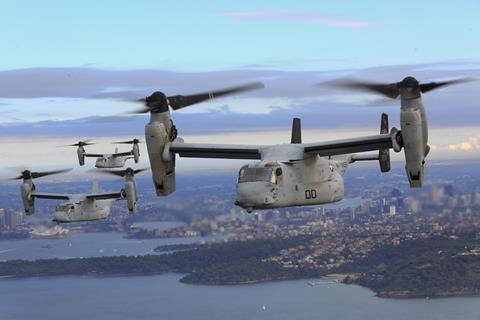 Like other branches of the US military, the USMC appears to be worried that China's long-range ballistic and cruise missiles, as well as surface-to-air missiles, would make it impossible for it to operate as it does today. Aircraft and ships that flew or sailed with impunity around the Pacific Ocean in the past are now vulnerable to being shot down or sunk.
To counter China, the USMC is eyeing new missiles, which it wants to deploy rapidly across islands in the Western Pacific. "They're talking about small teams that land [on islands] and then have anti-air, anti-ship capability to hem in the Chinese," says Cancian.
These small teams would field anti-ship cruise missiles, such as the Kongsberg/Raytheon Naval Strike Missile, on the back of a large military truck. "A 300 percent increase in rocket artillery capacity, paired with anti-ship missiles, will profoundly enhance our ability to support the fleet commander in sea control and denial," says the service.
How anti-ship cruise missile trucks are moved around the Pacific Ocean has not been fully or publicly explained by the USMC. "They've hypothesized some new kinds of ships. And, they're buying a few more C-130s. But otherwise, it's not clear," says Cancian.
The rest of the money saved by planned cuts would be used for futuristic weapons.
"We will double the number of [unmanned air vehicle] squadrons and austere lethal unmanned air and ground systems, enhancing our ability to sense and strike," says the USMC's plan. The service wants "expeditionary airfield capabilities and structure to support manned and unmanned aircraft and other systems from austere, minimally developed locations".
Defences could include directed energy systems, for example, lasers or microwave weapons, as well as loitering munitions and electronic warfare equipment.
New equipment would come at the cost of weapons that the USMC has used for years.
The USMC plans to get rid of its law enforcement battalions, tank battalions (including all of its M1A1 main battle tanks) and all bridging companies. Infantry battalions are to be reduced from 24 to 21; artillery cannon batteries from 21 to 5; and amphibious vehicle companies from 6 to 4.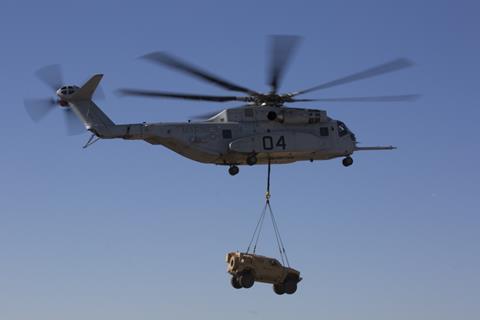 It will also purge one V-22 Osprey tiltrotor squadron, one Sikorsky CH-53E Super Stallion heavy lift squadron and two Bell AH-1Z light attack squadrons.
The Lockheed Martin F-35B/C would suffer its first programme of record reduction in its history.
"The Marine Corps will reduce the Primary Aircraft Authorized per squadron of F-35B and C aircraft from 16 to 10," says the USMC.
The Marine Corps had planned to buy a total of 420 F-35s (353 F-35Bs and 67 F35Cs) by 2031. The service did not respond to request for details on how much its programme of record would be cut, but Cancian says the reduction numbers can be inferred.
"This would imply buying about 120 to 130 aircraft fewer," he says.
Similarly, the reduction of the heavy lift squadron implies that the USMC will buy about one-third fewer Sikorsky CH-53K King Stallions, says Cancian. The service hadn't planned to start replacing its CH-53E Super Stallion with the CH-53K until FY2022, as the new type is still in development. It had planned to buy 200 examples of the heavy lift helicopter.
Regarding possible programme cuts, Lockheed Martin and Sikorsky declined to comment and referred questions to the USMC.
The Bell Boeing MV-22 programme of record is 360 examples and is nearly complete. The USMC had projected full operational capability by the end of 2020.
In 2019, the service ordered 25 additional Bell AH-1Z Viper attack helicopters which were to be delivered by January 2022.
Bell says it is ready to pitch the service on new aircraft ideas, but declined to comment on possible cuts and referred questions to the USMC.
Updated: Changed on 25 March to include responses from Bell and Sikorsky