Little more than two years after launch, Airbus Corporate Helicopters (ACH) has sold all but one of its initial production run of Aston Martin Edition ACH130s and has now committed to a second batch of the exclusive light-singles.
"There's no question that bringing together our values of excellence and quality with Aston Martin's commitment to high-performance automotive elegance has resulted in a helicopter that always excites customers," says head of ACH Frederic Lemos.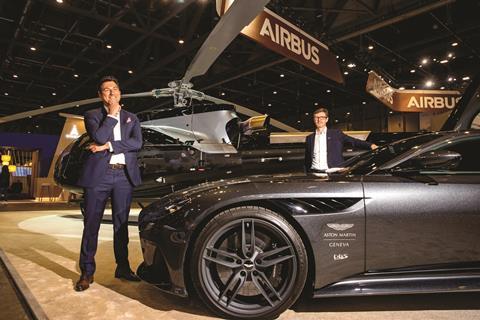 "But we really did not imagine that the market would move so fast so I'm delighted to be able to commit to these future production slots."
To celebrate the renewal of the partnership, ACH has the fourth production Aston Martin Edition ACH130 on its EBACE stand alongside an DB11 Superleggera car in matching black paintwork.
Orders have come from across the world including South-East Asia, Europe, Latin America, New Zealand and North America.