Rolls-Royce insists the Trent 1000 remains a competitive powerplant despite the technical problems, and the defection of high-profile customers to the rival General Electric GEnx.
Japan's All Nippon Airways has opted for the GEnx, rather than the incumbent Trent, for its latest batch of Boeing 787s. Air New Zealand also selected the GEnx for a follow-on order last year.
But Rolls-Royce chief executive Warren East, while admitting that the company is "obviously disappointed" by the ANA decision, has shrugged off the switch.
"We look at it from a fairly macro position," he said during a 28 February briefing. "It's not just about share on the 787 it's about share of widebody orders."
East points out that Rolls-Royce's position on this broader front is "a reasonable result", and that the ANA decision should be put into perspective, given that it has over 80 Trent-powered 787s.
"To be 100%-dependent on Rolls-Royce when you have a choice is, perhaps, an unrealistic assumption when you get to a fleet growing to that sort of size," he says. "To have 15 aircraft and a few options going to GE is not something that particularly surprises us."
He stresses that all of ANA's Trent-powered 787s will be "in the air, rather than on the ground" over the next few weeks, ahead of the Olympic Games in Tokyo.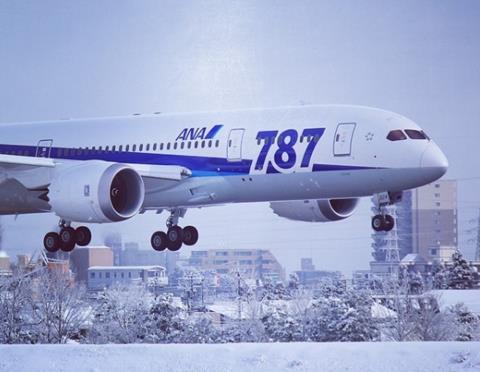 "There are Trent 1000 [order] opportunities for us this year – we do hope to take orders this year," adds East, highlighting the powerplant's overall performance and reliability.
East acknowledges that a lack of spare engines – a consequence of being short on capacity – contributed to Rolls-Royce's burden as it strived to deal with the technical problems, and stresses that the company is working to address this.