Thorsten Lange, executive vice-president, renewable aviation at Neste, is among the panelists on the Pushing the Limits of Sustainable Aviation Policymaking in Europe panel on 3 March at the A4E Aviation Summit, held in association with FlightGlobal.
In this interview Lange explains the big challenges facing the aviation sector in meeting heightened sustainbility expectations.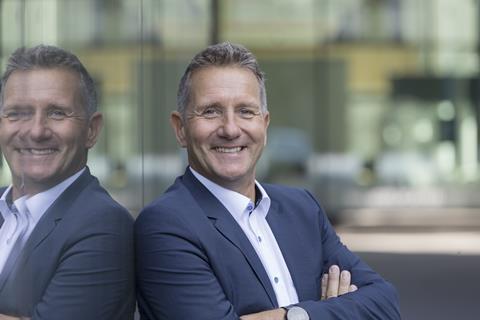 You've recently transferred from Lufthansa Group to Neste, what does your new role involve?
I am responsible for Neste's renewable jet fuel business as the executive vice president of the Renewable Aviation business unit. I joined the company in January 2020. Before my current role, I served as head of fuel procurement (global) at Lufthansa Group for over 18 years.
My main tasks in the aviation team at Neste include helping the aviation industry in its efforts to further improve their sustainability profile. The industry needs to have an eye out for renewable feedstocks as well as proper supply chains and a regulatory environment that would create a level playing field. What really speaks to me about Neste is the company purpose for "Creating a healthier planet for our children". There is nothing better than your children telling you that you are doing the right job!
Why is renewable aviation so important? And what is Neste doing in this space?
Every year, already about 300 million tons of fossil fuels are used to fuel airplanes. Unlike in most other sectors where fossil fuels are used, there is no prospect in sight for the amount to decline, but vice versa. Flying is expected to double over the next 15–20 years, and the use of jet fuel is expected to grow, despite the efficiency efforts the aviation industry is undergoing.
More ambitious targets are needed from the aviation industry and policy makers to speed up the change. It will not be sufficient to base those targets on offsetting aviation related emissions with reductions in other sectors. Aviation needs solutions to reduce its own emissions.
Airlines are already doing everything they can to reduce their carbon footprint. Neste wants to support these efforts by providing a tangible product for airlines' activities. All measures like purchasing more efficient engines, reducing weight, optimising flight routes and having a single European sky are important parts of the equation.
Neste creates sustainable solutions for transport, business, and consumer needs. We are the world's largest producer of renewable jet fuel refined from waste and residues and scaling up our commercially available HEFA solution for the aviation industry. Our Neste MY Renewable Jet Fuel, is a sustainable aviation fuel that in neat form reduces GHG emissions by up to 80% compared to fossil jet fuel over the lifecycle.
The fuel is a drop-in solution and is fully compatible with the existing jet engine technology and fuel distribution infrastructure when blended with fossil jet fuel. We also invest in innovation and new technologies to further grow the role that alternative fuels can play in reducing the direct carbon emissions of flying.
Use of sustainable aviation fuel will play an important role in supporting the industry's ongoing efforts in making air transportation fit for the climate and environmental challenges it is facing. We will continue to contribute to a more sustainable future by collaborating with the forerunners in the field and offering our customers growing volumes of renewable jet fuel.
During your speaker spotlight in the "Pushing the Limits on Sustainable Aviation Policymaking in Europe" panel at the A4E Aviation Summit, what do you hope to get out of this session?
I believe that all industry stakeholders recognize the challenge we are facing and are ready to take the next big steps to make a difference. We need to emphasise collaboration across the value chain and industry stakeholders to enable the change to a more sustainable aviation.
We also need to address the theme of policy making. For example, government support in the form of various policy instruments is needed to speed up the transition to more sustainable aviation. I believe that policy focus should be put on tools that genuinely help making aviation more sustainable, and not only reducing the amount of flying.
Why is this year's A4E Aviation Summit important to Neste? And why now?
The A4E Aviation Summit is of great importance to us at Neste, since it is one of the most important events in the aviation industry bringing together leading airlines and aviation stakeholders. We are living pivotal times when it comes to tackling climate change, and there is a need for these kinds of gatherings to build joint direction forward. I am looking forward to working together with all industry stakeholders in order to enable sustainable growth of the aviation industry.
The 4th annual A4E Aviation Summit will be held in Brussels on 3 March. For more details of the programme and how to attend visit the A4E Aviation Summit homepage.