Embraer Defense & Security has invested into two cybersecurity companies as part of an effort to diversify its business.
For an undisclosed amount, the airframer took a majority stake in Tempest Security Intelligence, a cybersecurity services firm for civilian businesses. Embraer also invested R$20 million ($3.86 million) in Kryptus, a cybersecurity and cryptology firm, through Brazil's Aerospace Investment Fund.
Both investments were announced on 1 July.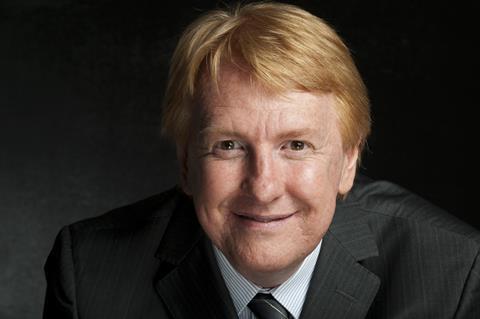 In the past six months, the company's revenue has been badly hit by the coronavirus-induced economic downturn. Also, Boeing abandoned its agreement to acquire Embraer's commercial jet business, as well as its agreement to form a joint venture to market the company's C-390 Millennium cargo transport.
The commercial and military aviation markets are likely to be depressed for years to come, say analysts. For its part, Embraer says its expansion into the world of cybersecurity makes strategic sense.
"This investment is totally in line with Embraer's future strategy as it represents an important business diversification and it adds relevant technological capabilities in order to expand our presence as the Brazilian defence house in supporting Brazil's armed forces in the area of cyber defence," says Jackson Schneider, chief executive of Embraer Defense. "Also, it represents new opportunities to export defence solutions, as well as a potential expansion in the [business-to-business] market."
Embraer claims Tempest Security Intelligence is the largest cybersecurity company in Brazil. It specialises in providing cybersecurity for the education, manufacturing, financial, health and retail industries, among others. The company, which has more than 300 employees, will remain independent from Embraer.
Through the Aerospace Fund, Embraer made an initial investment in Tempest in 2016. The Aerospace Fund was created by the Brazilian Development Bank, the Brazilian Funding Authority for Studies and Projects, the Sao Paulo Development Agency and Embraer in 2014.
Embraer sees cybersecurity as being particularly important in Brazil.
"Brazil has the second-highest rate of cybercrime in the world, second only to Russia," the company says. "Brazilian companies lose up to $10 billion a year to cybercrime, which includes financial theft, as well as that of intellectual property and confidential information."
Tempest will use some of Embraer's investment to expand its international business.
Kryptus provides corporate cybersecurity, but also encryption work for the Brazilian military, including the country's air force, army, navy, intelligence agency, ministry of foreign affairs and superior electoral court, says Embraer. And, the software company has secured work with other South American militaries, including the Colombian army and Peruvian navy.
Kryptus has been pushing to expand its encryption business in Europe, the Middle East and Africa. The company is trying to use its incorporation in Brazil and Switzerland – two countries it says lack encryption backdoor laws – to make it a safe and neutral provider of secure software. The firm notes that China, Russia, the UK and the USA have various legal justifications for snooping on supposedly secure communications.
In the realm of aviation, encryption is increasingly important for a variety of applications, including secure identification friend-or-foe systems which are used to coordinate combat aircraft missions. Those systems are vital because aircraft now carry beyond-visual-range missiles and need a way to distinguish between friendly or enemy aircraft. The Brazilian air force in May contracted Kryptus to develop an identification friend-or-foe system for its fleet of 36 Saab F-39 Gripen E/F fighters.
As part of Brasilia's purchase of Gripens from Saab, Embraer is helping to build in-country 15 examples of the aircraft. The first fuselage entered production in Brazil at the beginning of July.
Brazil and Embraer are seen as gateways to sell aircraft and equipment to other South American militaries, which have some of the oldest combat aircraft in the world. Embraer and Saab are discussing Gripen sales campaigns for neighboring Latin American countries, Schneider says, though he declines to go into detail.
Correction: This article was changed on 24 July to correct the spelling of Jackson Schneider