French aerospace start-up Ascendance Flight Technologies has disclosed letters of intent for 245 examples of its proposed hybrid-electric VTOL aircraft, known as the Atea.
The Atea is five-seat, low-carbon aircraft which will go into production in 2025.
Ascendance says the tentative agreements have come from six operators in the USA, Europe and Asia.
Among them are France's Helifirst and Jet Systems Helicopteres Services, Singapore's Evfly and Yugo, plus US firm FlyShare and PhilJets Group of the Philippines.
"[Ascendance] offers a carbon-free aircraft adapted to a wide range of routes, uses, and needs, which is what we are looking for in the highly competitive and constantly changing market in which we operate," says PhilJets sales head Geoffroy Cahen.
California-based FlyShare's chairman, James Hopkins, says: "We are impressed with Ascendance's technical decisions with respect to power plant and the ability to incrementally improve the emissions profile of the aircraft over the first few years of its introduction into service."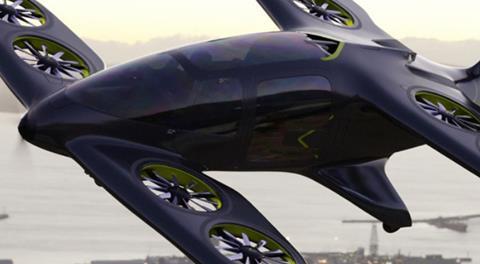 Ascendance states that the letters of intent "confirm the sector's interest" in the Atea's versatility, endurance and its Sterna hybrid distributed propulsion system.
"These technical choices are the safest and fastest solution to move towards a new, cleaner and more sustainable air mobility," the company adds.
It claims it has "steadily and rigorously" met several key milestones in an "ambitious" development schedule.
"Our project to decarbonise aviation had to be anchored in reality," says Ascendance chief executive Jean-Christophe Lambert.
"With Atea, we can now offer our customers an easier transition to a low-carbon fleet, with a high-performance, competitive aircraft available at very short notice."
Ascendance, which will undertake full-scale prototype testing next year, is intending to conduct demonstration flights in Paris in 2024 and launch production of the aircraft in 2025.