Airbus has successfully completed a series of flight evaluations on an automated aerial refuelling system, with an eye toward certification in 2024.
The tests, which Airbus revealed on 11 October, were conducted over three weeks in August in partnership with the Republic of Singapore Air Force (RSAF) using one of the service's Airbus A330 multi-tole tanker transport (MRTT) jets.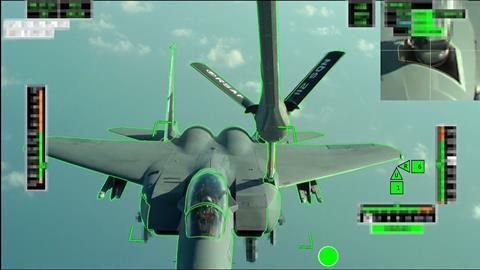 Airbus says the MRTT autonomous refuelling system successfully made more than 500 wet and dry contacts with the RSAF's full inventory of receiver aircraft, including Singapore's custom-designed Boeing F-15SG fourth-generation fighters.
"The A330 MRTT has made the future of air-to-air refuelling a reality as a result of the joint efforts of Airbus and the Republic of Singapore Air Force," says Jean-Brice Dumont, head of military air systems at Airbus Defence & Space.
Airbus says the automatic refuelling system reduces operator workload, improves safety and optimises the fuel transfer rate in operational conditions.
The latest test campaign included both RSAF F-15SGs and Lockheed Martin F-16s automatically receiving fuel in the "full range" of operational weather and light conditions, including night flights.
If the current schedule for flight certification in mid-2024 holds, Dumont says the RSAF will become the first air force in the world to field automatic boom refuelling capability with all its receiving aircraft.
Airbus says the MRTT platform received certification in July 2022 for automatic air-to-air refuelling operations in daylight conditions, with F-16s and other A330 MRRTs as the receiving aircraft.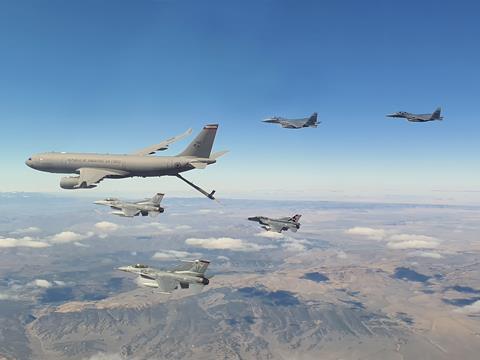 While Singapore is pioneering the capability on the Airbus tanker, Dumont notes the automated capability "can be extended to refuelling receivers from other nations".
Airbus says the recent MRTT flight tests were conducted in Singapore under the supervision of the Spanish certification authorities at Madrid's National Institute for Aerospace Technology.
Airbus's US rival Boeing is also developing a similar capability for the company's KC-46 Pegasus tanker, currently in service with the US Air Force (USAF).
A Boeing official told FlightGlobal in September the company has already developed a working automated refuelling system for the KC-46, but the capability is not yet in use by the USAF.