Boeing delivered Norway's first P-8A Poseidon maritime patrol aircraft on 18 November in Seattle.
The Royal Norwegian Air Force has ordered five of the type. The country's P-8As are scheduled to begin maritime patrol duties from Evenes Air Station in Norway's high north in two years, says Boeing.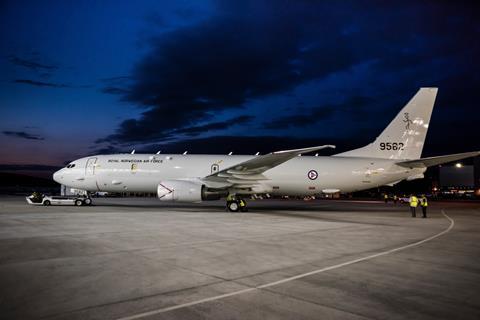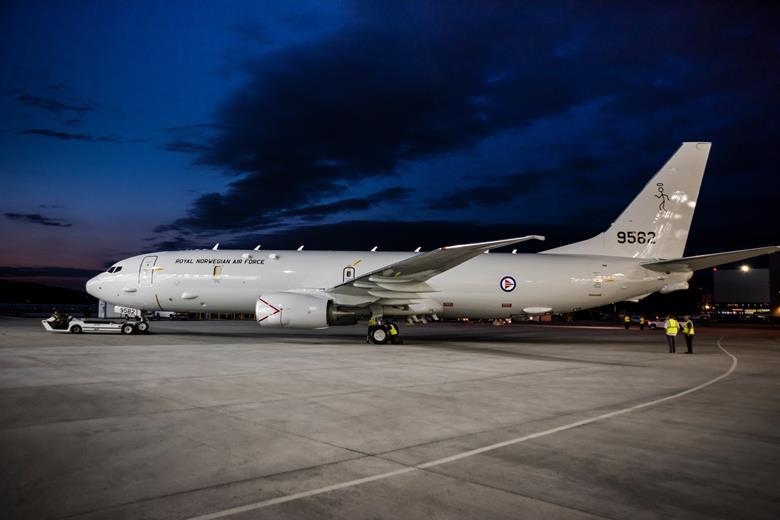 P-8As are submarine- and ship-hunting aircraft that carry a small arsenal of torpedoes, anti-ship missiles and radar for tracking targets.
Norway, a member of the NATO alliance, is positioned strategically near Murmansk, Russia, home of that country's Northern Fleet, including a nuclear submarine base. The NATO partner also sits above the "GIUK gap", a naval choke point between Greenland, Iceland and the UK.
"Norway is responsible for large maritime areas in a strategically important part of the world, and the new P-8A Poseidon will represent a tremendous improvement in our ability to both protect our sovereignty and understand developments in these areas," says Mette Sorfonden, director general of the Norwegian Defence Materiel Agency.
The P-8A has a 737-800 fuselage mated with a 737-900ER wing. Boeing says the aircraft has 86% parts commonality with commercial 737NGs. It claims borrowing from the airliner's supply chain helps keep a lid on support costs.
Many navies and air forces are replacing ageing turboprop Lockheed Martin P-3C Orion maritime patrol aircraft with P-8As. In the case of Norway, five Poseidons will replace its fleet of six P-3 Orions and two Dassault DA-20 Jet Falcons.
Boeing says Norway's four remaining P-8As are in advanced stages of production and are scheduled to be delivered in 2022.
Norway's first P-8A is the 142th example of the type delivered. Other operators include the Indian navy, the Royal Australian Air Force, UK Royal Air Force and US Navy. Boeing says initial deliveries of the Poseidon to the Royal New Zealand Air Force, South Korean navy and German navy will take place in 2022, 2023 and 2024 respectively.