Collins Aerospace Systems has finished communications upgrades to the US Navy's (USN's) fleet of 16 Boeing E-6B Mercury aircraft.
The E-6B is a communications relay and command-post aircraft intended to keep the US president and commanding generals in contact with the USN's fleet of ballistic missile submarines, especially in the case of nuclear war. Because of that job, the aircraft, a highly-modified Boeing 707 commercial airliner, is sometimes called a "Doomsday plane".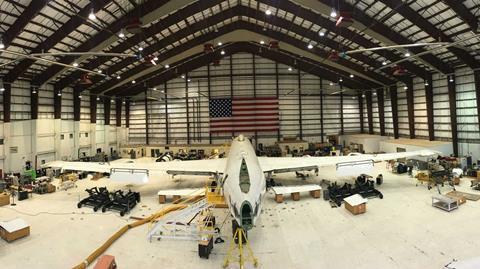 The upgraded aircraft received new command-and-control communication technology for better transmission of voice, video and other data, says Collins Aerospace. The E-6B is connected to USN submarines using the company's Very Low Frequency terminal, it says.
Collins Aerospace was the mission-system integrator for the upgrade work, designing, developing, producing, installing and qualifying the new mission system. The work was done at Will Rogers airport in Oklahoma City, Oklahoma.