US Air Force (USAF) chief of staff nominee General Charles Brown plans to make pursuit of the Pentagon's Joint All-Domain Command and Control (JADC2) battlefield network concept one of the service's highest priorities.
The USAF needs a joint battlefield network to more-closely work with the US Army and US Navy (USN) in order to maintain a military edge over China and Russia, he said before the US Senate Armed Services Committee in a confirmation hearing on 7 May. Brown is currently commander of the service's Pacific Air Forces.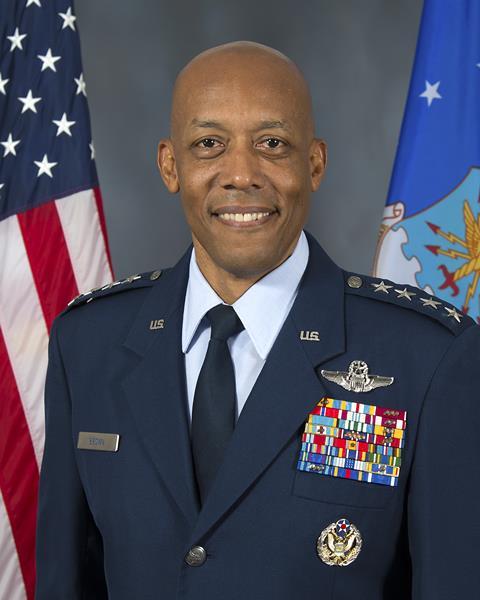 JADC2 is currently one of the service's highest priorities, but has come under some fire for having undefined goals and requirements. Brown remains supportive.
"In order to fight and win, we need the ability for all available sensors to support decisions and effects from all available weapons, regardless of service," he said in written testimony to the committee.
The USAF is pushing ahead of the other services in developing a battlefield network called Advanced Battle Management System (ABMS). The service is developing the system in consultation with the USN and US Army. It is also conducting joint experiments and military exercises using ABMS. However, the USN and the Army have yet to commit to the system.
ABMS would be a disaggregated network architecture – not concentrated on any one aircraft. However, the USN "is investing heavily in the E-2D Advanced Hawkeye and P-8 Poseidon for managing operations of naval forces," says one unnamed US senator in advance policy questions put to Brown. That senator noted the USN and USAF appear to be pursuing different strategies, despite some cooperation. Brown noted the joint chiefs of staff have agreed to JADC2, but did not address the divergent paths of the USAF and USN.
In addition to networking the US military services, other top USAF priorities include building the Space Force, increasing the fleet's ability to generate combat sorties and improving the service's ability to conduct logistics under attack, says Brown.