Lockheed Martin has invested an undisclosed amount of funding into start-up Red 6, a developer of augmented reality flight training and dogfighting software for use in a purpose-built helmet-mounted headset during flight.
The Santa Monica, California-based company plans to use the funds to speed up development and commercialisation of its Airborne Tactical Augmented Reality System (ATARS), it said on 17 June.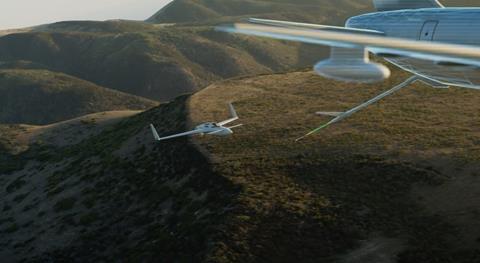 "ATARS allows real pilots in real airplanes to fly and visually manoeuvre against any synthetically generated enemy in real time, which is a new paradigm in training and operations," says Daniel Robinson, chief executive of Red 6.
Lockheed believes the augmented reality system could be applied to current as well as future aircraft.
"Our charter is to strategically invest in smaller companies focused on innovative technologies that can be utilised within Lockheed Martin's existing businesses. Red 6 fits this mission," says Chris Moran, executive director of Lockheed Martin Ventures.
In 2019, Red 6 raised a $2.35 million seed round from venture capital firms Moonshots Capital Management and Irongate Capital Advisors.
The ability to train using augmented reality in flight could save the US Air Force billions of dollars and increase pilot safety.
In March 2020, the service announced plans to award up to $6.4 billion worth of contracts to seven companies to provide so-called Red Air dogfighting training services for its Combat Air Forces Contracted Air Support programme. In anticipation of the USAF's needs, companies went out and acquired private air forces. For example, in 2017, Textron's Airborne Tactical Advantage Company bought 63 Dassault Mirage F1 fighters.
However, with pressure building on the US government's budget it may be difficult for the USAF to maintain expensive dogfighting training services. Cheaper augmented reality flight training software could disrupt the current means of training, allowing fighter pilots to virtually train against synthetic enemy fighters while flying actual US aircraft, says Red 6. The company's promotional video features a pilot manoeuvring against a virtual Chinese Chengdu J-20.
Red Six says it believes its technology could also eventually be used to train civilian and commercial pilots.