Lockheed Martin has won a $3 billion multiyear contract to deliver up to 50 C-130J Super Hercules to the US Air Force (USAF), US Marine Corps (USMC) and US Coast Guard.
The Department of Defense awarded $1.5 billion for the first tranche of 21 C-130Js on 27 December, the company says on 13 January.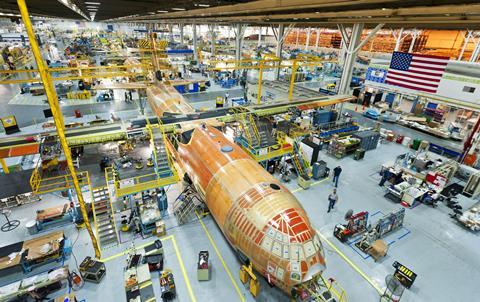 In total, the company is contracted to deliver a mix of 24 HC-130Js and MC-130Js to the USAF, and 20 KC-130s to the USMC, while the US Coast Guard has an option to buy six HC-130Js, as part of the "multiyear III award".
The USAF's HC-130J Combat King II is an extended-range variant of the Super Hercules, with a reach of 3,478nm (6,440km), that is used for personnel recovery. The MC-130J Commando II is a special forces variant used for clandestine infiltration and exfiltration, resupply of special operations forces and low-level in-flight refuelling of helicopters and the Bell Boeing V-22 Osprey.
The USMC's KC-130 is a dedicated inflight refuelling tanker, which uses a probe-and-drogue system to fill up a variety of fixed-wing and rotorcraft in the service's fleet.
The US Coast Guard uses the HC-130J for long-range maritime surveillance.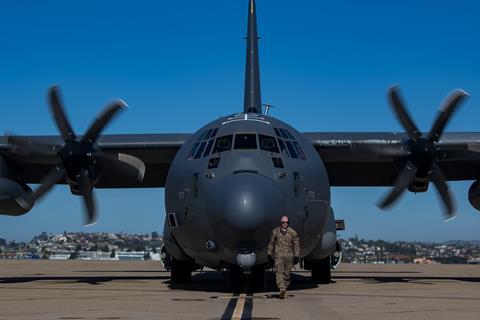 The company says the 50-aircraft deal comes with a bulk discount for the US government.
"Our partnership with the US government provides significant savings through multiyear procurement as compared to annual buys, and provides the best tactical airlifter to crews who fly and support the world's largest Super Hercules fleet," says Rod McLean, vice-president and general manager of air mobility and maritime missions at Lockheed Martin.
Lockheed Martin plans to deliver the aircraft between 2021 and 2025. All of the C-130J variants will be built at the manufacturer's Marietta, Georgia facility.