Red 6, an augmented reality fighter pilot training start-up, has raised a $30 million round of financing.
The company received $25 million from Snowpoint Ventures, an existing investor, with the remainder of the funds coming from other existing investors as well as new backers, it said on 1 June.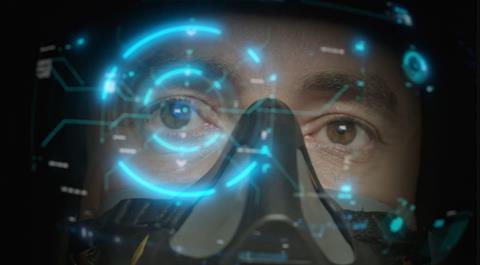 The start-up is developing augmented reality flight training and dogfighting software for use in a purpose-built helmet-mounted headset. The helmet and augmented reality software is designed to allow pilots, flying in real training or combat aircraft, to virtually dogfight against synthetic enemy aircraft.
Augmented reality is seen as a way to save the US Air Force (USAF) billions of dollars that it would otherwise have to spend on adversary air support; the use of private or service-owned aircraft for mock dogfighting. It might also allow pilots to train more realistically against synthetic representations of enemy aircraft, instead of stand-in Western aircraft. The lack of real sparring partners could be useful in increasing pilot safety as well.
Red 6's Airborne Tactical Augmented Reality System "will provide a level of realistic near-peer threat training that until now, has been sorely lacking", the company says. "Additionally, it will directly address the US military's pilot shortage and the overextension of resources critical to preparing aviators for the near-peer threats of the future."
Red 6 is still in its earliest stages. The company is reportedly aiming to sign a Small Business Innovation Research Phase III contract with the USAF for integration and demonstration of its augmented reality technology in a Northrop T-38 Talon.
Since its founding in 2018, Red 6 has raised $40.9 million in funding, according to Crunchbase. Lockheed Martin Ventures is an investor, as are about a half a dozen venture capital firms. The most-recent Series A round values the company at $130 million, Red 6 says.
The company has recruited prominent former members of the USAF. Last October, retired General Mike Holmes, former commander of the USAF's Air Combat Command, was appointed as the company's board chairman. In March, the start-up announced that Will Roper, former assistant secretary of the USAF for acquisition, technology and logistics, had joined as a member of its advisory board.
Red 6 says it plans to expand its military augmented reality technology to sea and land domains as well, though it has not specified any particular uses. The company has said previously that its technology could also be used to train civilian and commercial pilots.