The US Department of State has approved a request from Saudi Arabia to buy up to 280 Raytheon AIM-120C air-to-air missiles in order to replace inventory used to intercept unmanned air vehicle (UAV) attacks on the Middle Eastern kingdom.
The proposed Foreign Military Sales deal for the Advanced Medium Range Air-to-Air Missiles (AMRAAMs) is estimated to cost up to $650 million, the Pentagon's Defense Security Cooperation Agency (DSCA) said on 4 November. The agency delivered a required notification to the US Congress on the same day.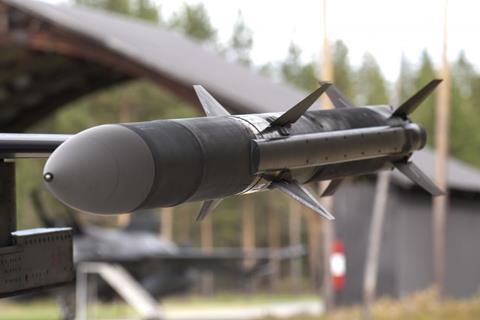 "We've seen an increase in cross-border attacks against Saudi Arabia over the past year," says the Department. of State. "Saudi AIM-120C missiles, deployed from Saudi aircraft, have been instrumental in intercepting the persistent [UAV] attacks that have put US forces at risk and threatened the more than 70,000 US citizens in the kingdom."
The source of the attacks was not named but likely is Iran, or Iranian-back Houthi rebels in Yemen. In recent years, targets in Saudi Arabia, including oil facilities, have been hit by explosive-laden drones launched from those places.
"The proposed sale will improve Saudi Arabia's capability to meet current and future threats by increasing its stocks of medium-range missiles for its fighter aircraft fleet for its national defence," says the DSCA. "This potential sale will support Saudi Arabia's Eurofighter Typhoon, [Boeing] F-15C/D, F-15S, and F-I5SA programmes and will further strengthen the interoperability between the United States and Saudi Arabia."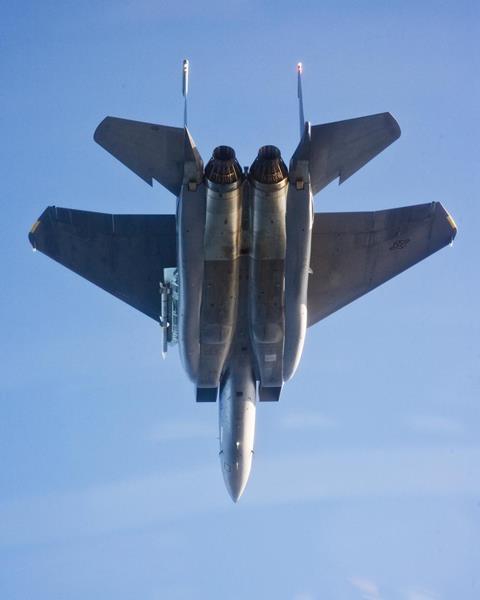 Using fighter jets and AIM-120C missiles to intercept explosive-laden drones is an expensive way for Saudi Arabia to defend itself. Iranian-made UAVs are thought to be relatively low cost and easy to produce.