The US Air Force (USAF) fleet of Lockheed Martin U-2 Dragon Lady spyplanes recently have completed flight testing and installation of the Collins Aerospace Senior Year Electro-Optical Reconnaissance System (SYERS-2C).
The electro-optical and infrared camera is to provide more precise, long-range tracking of stationary or moving targets in a wider range of weather conditions, says Lockheed Martin on 18 February. The sensor was also built with open mission systems architecture, which should enable easier sharing of data with fifth-generation combat aircraft, such as the Lockheed Martin F-35 Lightning II and F-22 Raptor.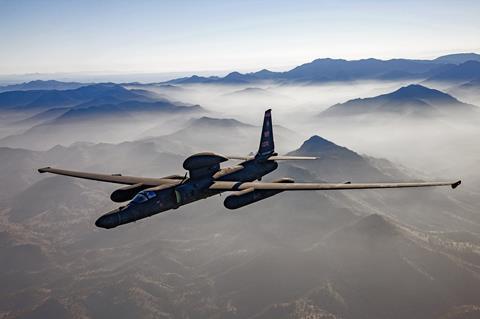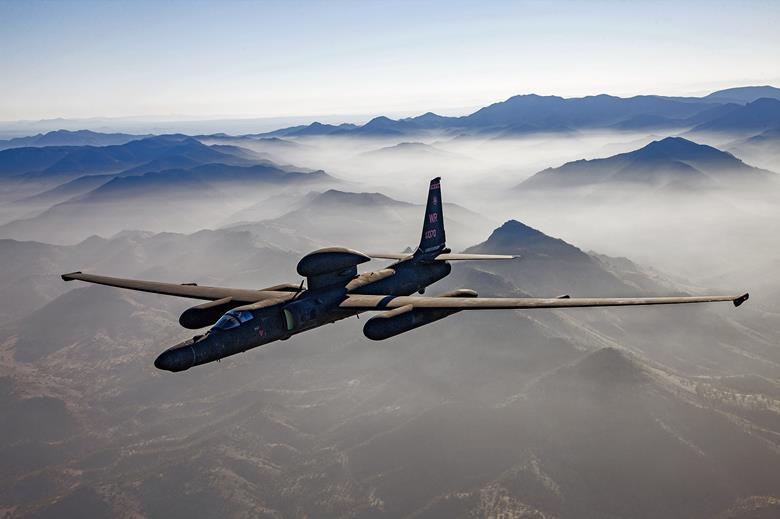 The multispectral camera can use its various sensors to see in darkness, as well as through haze, smoke or clouds. The range and resolution of the camera were not disclosed.
The camera was tested and installed through a partnership between Lockheed Martin Skunk Works and Collins Aerospace.
The USAF has no plans to retire the U-2, which first flew in 1955, despite previous attempts to replace the aircraft with the Northrop Grumman RQ-4 Global Hawk unmanned air vehicle. The service still operates 33 examples of the Cold War-era spy plane.
The U-2 also routinely carries other advanced spy equipment, such as an optical bar camera, synthetic aperture radar, signals intelligence electronics, and communications gear, says the USAF.
Since 1960, when Francis Gary Powers was shot down in a U-2 while flying a CIA mission over the Soviet Union's airspace, the US Department of Defense has tended to not fly the aircraft over other nations. However, because the spy plane flies from heights up to 70,000ft it is able to use its cameras and sensors to peer deep into other country's territories while skirting the edge of international borders.