Chiefs of the US Navy, Marine Corps and Coast Guard say President Joe Biden's fiscal year 2023 budget request represents the start of a five-year transition that will re-orient the US military to focus on countering China.
Speaking at the 2022 Navy League Sea-Air-Space conference on 4 April, US chief of naval operations (CNO) Admiral Mike Gilday and commandant of the US Marine Corps General David Berger described the proposed spending plan, released by the White House on 28 March, as a "strategic budget".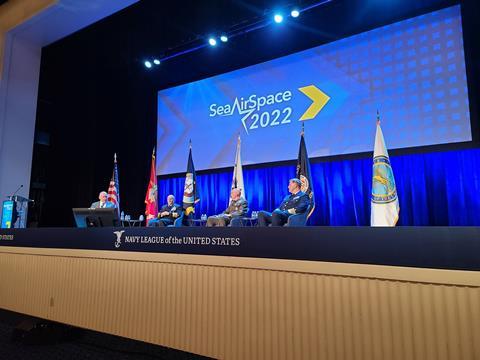 Both officers, and US Coast Guard commandant Admiral Paul Schultz, made clear the target of that strategy is China.
"Keep your eye on China," Gilday says, cautioning against a wholesale shift in focus toward Russia's war in Ukraine and away from the challenge posed by China in the Indo-Pacific region. Gilday describes China as the US military's pacing threat – a term American strategists use to describe adversaries whose strategy or technical capabilities pose a credible challenge to US defence.
Their comments come as the US military continues modernising its air forces, deploying increasing numbers of Lockheed Martin's fifth-generation multi-role fighter, the F-35. The US Navy (USN) is also acquiring more Boeing P-8 Poseidon maritime surveillance jets, which are well suited for patrolling distance Pacific stretches, and the US Air Force is acquiring more Boeing KC-46A refuelling tankers.
Berger, the country's top Marine officer, says the current period marks only the second time in his more than four-decade career that a pacing threat has been present. He describes the previous pacing threat as coming from the Soviet Union, which ceased to exist in 1991.
Gilday says aviation modernisation will figure prominently in the USA's transition.
The CNO says that by mid-decade, all US Navy air wings will be at least partially integrated with fifth-generation aircraft, referring to the ongoing fielding of the stealthy F-35C Lightning II. Gilday says fleet-wide deployment of F-35Cs will be complete by end of the decade.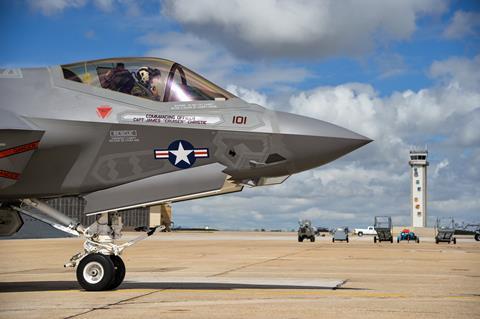 He also notes that the five-year transition will include rolling out unmanned Boeing MQ-25 Stingray aerial refuelling platforms to carrier strike groups, and deployment of hypersonic missiles.
Although defence leaders envision changes being implemented over the next five years, they say the need to re-shape fleets, troops and air forces cannot come at the expense of ongoing demands.
"We can't take our forces off the field for five or six years and reshape them," Berger says.
Gilday says the USN's transition will be founded on fielding a highly-capable force, rather than the largest force possible. He calls out under-performance of the Russian army in Ukraine, which enjoyed a massive numerical advantage, as a cautionary example.
"We need a ready, capable, lethal force; rather than a bigger force," Gilday argues. He says that means having fully-manned and properly equipped forces with adequate training and "ammunition in magazines".
It also includes maximising domestic US production and support for research and development of next-generation energy weapons. Predictable, stable budgets will be key to those efforts.
"Budgetarily [sic], we're having the right conversation," adds the Coast Guard's Schultz.
Schultz says his service was hit hard by sequestration implemented under the 2011 Budget Control Act, which mandated across-the-board cuts to both defence and non-defence spending as a way to reduce federal deficits.
President Biden's budget proposes $182 million for the Coast Guard's aircraft, including for sustaining and expanding its Sikorsky MH-60T fleet and for supporting its Airbus Helicopters MH-65s and Leonardo HC-27J fixed-wing surveillance aircraft.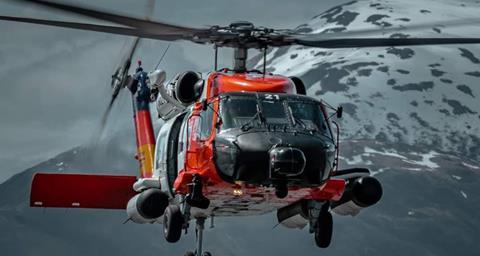 Making a sweeping strategic transition in just half a decade will require "a lot of experimentation, a lot of war gaming and a lot of trial and error", according to Berger.
To steer that transition, he says leaders in government, military and industry will need to incorporate lessons from ongoing conflicts like the war in Ukraine and exercises like the recent Cold Response 2022 in Norway.