The US State Department approved a possible Foreign Military Sale of up to 12 Lockheed Martin F-35B Lightning II stealth fighters to Singapore for an estimated $2.75 billion.
The Pentagon's Defense Security Cooperation Agency says that it notified the US Congress on 9 January.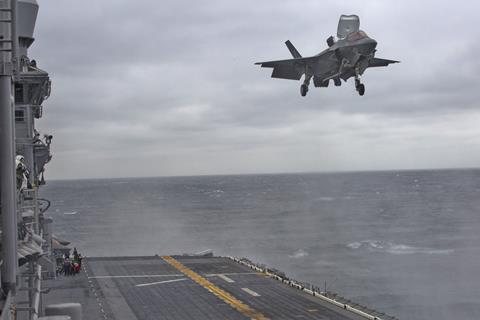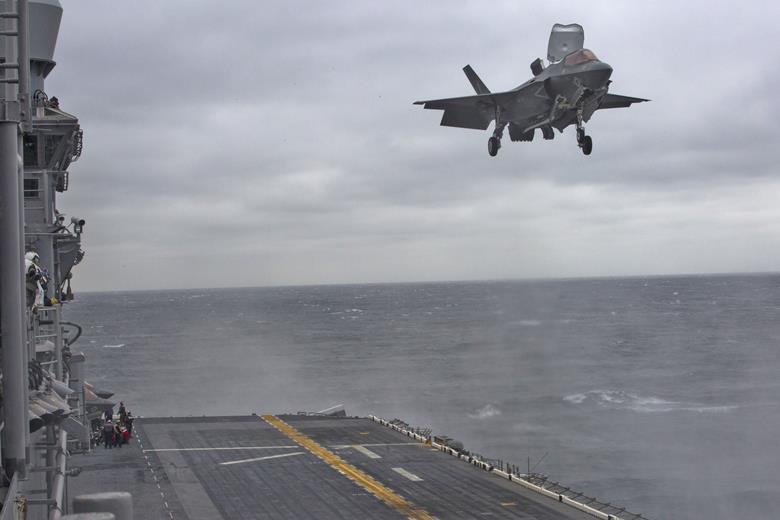 The potential deal would be for an initial package of four aircraft, with the option to buy eight more examples. The announcement was expected as Singapore said in January 2019 that it plans to use a small number of F-35s in an evaluation programme before buying additional jets.
The F-35B is the short-take-off-and-vertical-landing variant of the Joint Strike Fighter. A ducted fan that is geared to its main turbine and an exhaust nozzle that rotates downward allow the fighter to take off from shortened or ramped runways, for example on small aircraft carriers. It also can land vertically.
F-35B aircraft have been delivered to the US Marine Corps and the Royal Navy. Italy also is to acquire the F-35B. All three services plan to operate the short-take-off-and-vertical-landing variant from aircraft carriers, as well as austere military bases.
Singapore does not have an aircraft carrier, but could use short-take-off-and-vertical-landing capabilities to fly the F-35B from small, hard-to-find military bases. Quickly concealing aircraft from an attack – possibly on an ally's aircraft carrier or on a remote island – is an important consideration for the small city state as its air bases are easily reachable by an adversary's missiles.
"Singapore is a strategic friend and Major Security Cooperation Partner and an important force for political stability and economic progress in the Asia Pacific region," says the Defense Security Cooperation Agency in its notice. "This proposed sale of F-35s will augment Singapore's operational aircraft inventory and enhance its air-to-air and air-to-ground self-defence capability, adding to an effective deterrence to defend its borders and contribute to coalition operations with other allied and partner forces."
The F-35B package approved for sale would contain 13 examples of the Pratt and Whitney F135 turbine, including one spare. Also included are electronic warfare systems; command, control, communication, computers and intelligence, communication, navigation and identification systems; spare parts; test equipment; as well as the aircraft's Autonomic Logistics Global Support System and Autonomic Logistics Information System.
The Defense Security Cooperation Agency adds the notice of the potential F-35B sale does not mean the deal is finalized.
Corrected: Article changed on 10 January to remove the word "miniature" in reference to the Royal Navy's Queen Elizabeth-class aircraft carriers.