The first of up to four ex-Air France Airbus A380s has been positioned into Ireland West Airport for storage, signalling the start of the airline's superjumbo retirement process.
The Engine Alliance GP7200-powered A380 (F-HPJB) touched down at the airport on 20 February where it will be stored at the facilities of Eirtrade Aviation.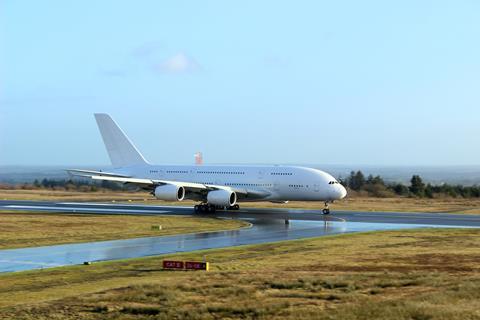 The airport says that the A380 is the largest-ever aircraft to land at the airport near Knock in County Mayo. It adds that its arrival "is expected to lead to further similar projects in the near term" for Eirtrade's facility.
FlightGlobal understands that three more ex-Air France A380s are due to be ferried to the airport. Eirtrade declines to comment on the arrangements and plans for this A380 or any further aircraft.
F-HPJB is one of 10 A380s operated by Air France. The airline confirmed last year that the entire fleet would be retired over the next couple of years.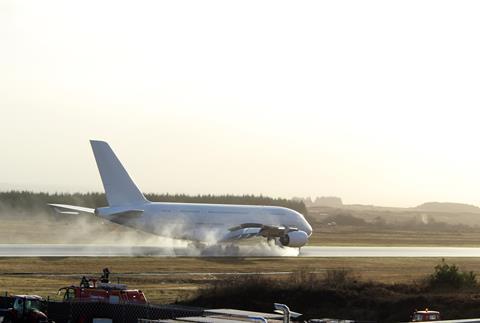 According to Cirium fleets data, this aircraft was delivered in February 2010 and is one of five Air France A380s managed by DS Aviation. Air France returned this aircraft to its owner Dr Peters on 1 January this year, according to Cirium.